COSI Tech Studio
COSI's Tech Studio is open to all ages but recommended for ages 8+. We offer multimedia activities including 3D modeling/printing, music programming, video production, digital art, coding, and animation. Tech studio is free during open hours(see below) regardless of COSI admission.

Interested in Tech Studio Summer Camps, School's Out Camps, or Public Workshops?

Are you a school or community group interested in reserving a program?
Open Hours: Wednesdays (3pm-5pm) and Saturdays (12pm-5pm)
Open Hours: Wednesdays (3pm-5pm)
and Saturdays (12pm-5pm)
Tech Studio Team: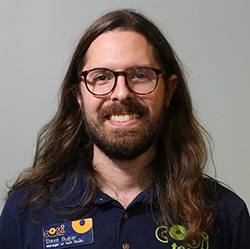 Dave Buker
Manager of Tech Studio
Specialties: Music Programming, Audio Recording, Videography, Video Editing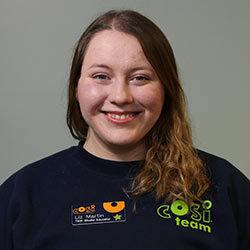 Liz Martin
Tech Studio Educator
Specialties: Digital Art, 3D Modeling, Ceramics, Fine Arts, Animation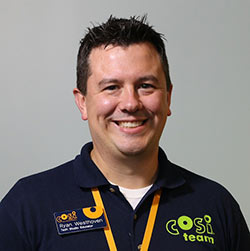 Ryan Westhoven
Tech Studio Educator
Specialties: Coding, Electronics, 3D Modeling/Printing, Videography
What We Offer:
Videography / Photography
DSLR cameras, lenses, tripods, lights, microphones
Adobe's Premiere Pro software for video editing
Green screen compositing
2D, 3D, and stop-motion animation
Music Programming
Apple's Logic Pro X software for recording and mixing
Midi controllers
Condenser microphones
3D Modeling / Printing
Autodesk software and additional freeware
Multiple 3D printers*
3D scanning
Coding / Programming
Microcontrollers
Electronics prototyping
MIT's Scratch software and platforms for game design
Digital Art
Adobe's Illustrator and Photoshop software
Drawing tablets
Vinyl cutter*
Laser cutter*
* commercial use not permitted