COSI School Field Trip Information
Groups of 12 or more: $10/person

To make a field trip reservation, please call 614.228.2674 Monday- Friday. Advance reservations are required.

Please note the following SOLD OUT group dates:
December 8
December 15
May 9
May 10
May 17
*Certified teachers are admitted to COSI free of charge with acceptable form of verification.
*(Open to certified public/private PreK-12th grade school teachers, teachers at licensed/registered child care and preschool facilities, college/university faculty, and home educators. Acceptable forms of verification include: Faculty ID, OEA card, Teaching license/certificate, or letter from your school district indicating intent to home school.)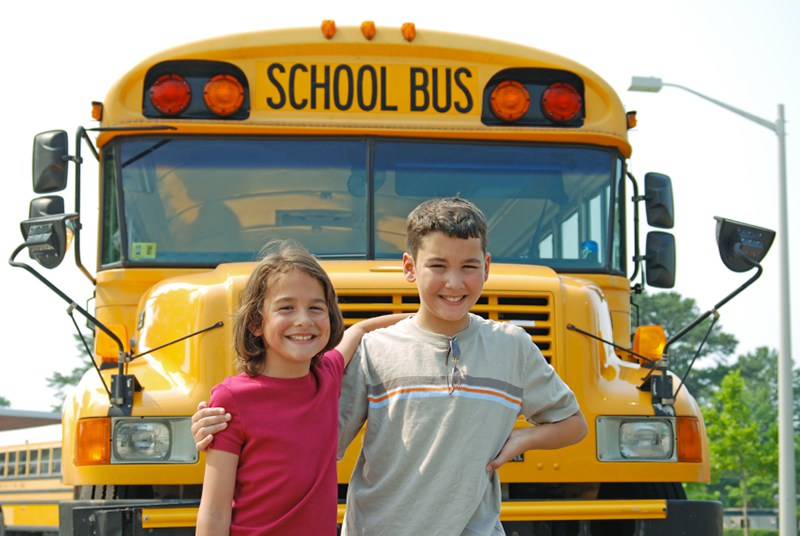 Financial assistance is available for some groups through COSI's CAP.
Click here for details.
Community Access Program
COSI CAP is a financial assistance program that provides exhibit admission subsidies made available by corporate and individual donors for underserved school children and disadvantaged families in Central Ohio.
Who may receive COSI CAP subsidies?
COSI CAP supplies subsidized exhibit admission for student groups from schools providing free and reduced lunches through the Federal Free School Lunch Program. Families with children may also receive COSI CAP subsidized exhibit admission through partnerships with local community agencies. In addition, the program provides for free and reduced admission days at COSI.
---
How do I apply for COSI CAP?
Organizations serving developmental disabilities adults and children automatically qualify for the maximum COSI CAP subsidy discount off the group exhibit only admission rate. Please call 614-228-2674 ext. 0 for details.
All other organizations must apply for COSI CAP subsidies. These subsidies are determined by a school's percentage of students participating in the Federal Free School Lunch Program or a community service agency's percentage of clients at or below the poverty level.
A COSI CAP information sheet including application requirements is available upon request via fax or email.
The application can be completed here.
---
Who supports COSI CAP?
Borden Inc., Mount Carmel Health Systems, NetJets, and the Ingram-White Caste Foundation are the primary contributors to COSI CAP. Additional contributions are received from other corporations, foundations, and individuals.
---
How can I support COSI CAP?
Participants are encouraged to share their experiences with COSI CAP, so COSI may keep our generous donors informed about the success of their community commitment. Your comments will also help COSI seek additional funding for ongoing program costs and future support of disadvantaged families in Central Ohio. Feedback should be mailed to COSI, attn: Development, 333 W. Broad Street, Columbus, Ohio, 43215.
If you wish to support COSI CAP either personally or through a foundation or corporate gift, use COSI's Online Donation Form, contact COSI at 614.228.2674, or
email the Call Center
.
---
Field Trip Payment
Payment is due upon arrival (with the exception of Box Lunch orders, which must be paid two weeks in advance). Payments are required to be made in one lump sum payment. Only those persons listed on the group reservation are eligible for the discounted group rate. Individuals not included on the reservation will be charged full general admission. Purchase Orders will also be accepted as long as a copy of the PO is provided at check-in.
Groups wishing to pay in advance may call COSI at 614.228.2674 Monday - Friday to pay over the phone with a credit card, or mail their payment to:
COSI Accounts Receivable
333 West Broad Street
Columbus, OH 43215
---
Field Trip Educator Packets
The following educator packets will ensure you have a smooth, fun visit to COSI and include pre-visit checklists, chaperone guides, arrival and departure info (for buses too!), and an order form for school group kits.
Educator Amenities
Educator Amenities
COSI's Guest Relations Team is ready to assist with any needs during your visit to COSI. The Guest Services desk is located in the Atrium on Level 1 (main entrance) of the building.
Field Trip Arrival
The Guest Operations Team will greet the bus upon arrival on Washington Blvd. They will help to unload the bus, store lunches and coats, and facilitate the admission process.
Strollers, Wagons, and Wheelchairs
The Guest Services desk in the Atrium offers both strollers and wheelchairs for our visitors' convenience. Prior arrangements are not necessary, but items are available on a first come, first served basis. A driver's license is required to secure either a stroller or a wheelchair for the day.
Exhibit & Theater Access
Every exhibit and the 7-story Extreme Screen theater are handicapped accessible through the 3 elevators located throughout the building.
First Aid
Basic first aid supplies (band-aids, ice packs, etc.) are available at the Guest Services desk. In addition, a first aid room is located behind the Guest Services desk in the Atrium.
Lockers
Large lockers are available for $1.00 per use (Quarters only) and are located in various places for your convenience. Check with guest services upon arrival if you need help locating lockers.
Lost and Found
COSI provides lost and found services at the Guest Services desk in the Atrium. Items that are turned in to lost and found can be claimed during business hours. Items can be mailed to the owner for a small fee.
Elevators
The main elevator is located on the east side of the building and is constructed of glass for your exploration and viewing pleasure. In addition, there are two additional elevators located in the north and south wings of the building.
Family Restrooms
COSI offers family restrooms on all exhibit levels. Changing tables are available in both men's and women's restrooms.
little kidspace®
COSI provides an interactive and participatory environment just for infants, toddlers, preschoolers, and kindergartners. The little kidspace® area offers many amenities for families to use while exploring this exhibition area. The amenities include extra clothes while drying clothes in the dryer, a bottle warmer, and a nursing room.
Smoking Areas
COSI's designated smoking area is on the east side of the building.
Public Telephone
A phone for guest use is available at the Atrium Guest Services desk. See a COSI Team Member for assistance if you need to make a call.
Guests with Special Needs
COSI strives to accommodate the needs of all our guests. Should a specific need require an assisting companion, we will gladly admit the assisting companion to our facility free of charge. For more information please view COSI's Accessibility and Inclusion Statement for People with Disabilities.
Chaperone Resources
Chaperone Resources
COSI is a participatory hands on environment for all ages. We invite you to use the exhibits actively but with respect. Disruptive behavior, vandalism, and misuse of exhibits or the building is not welcome and will not be tolerated. Guests who present a danger to other guests and to COSI will be promptly removed from the building without warning or refund.
All guests are expected to adhere to COSI's code of conduct.
Guidelines to make your field trip to COSI an awesome one:
1) COSI strongly recommends groups no larger than five (i.e., five students per one adult chaperone); little kidspace®, and Gadgets Café require a 1:5 chaperone to student ratio.
2) Please refrain from eating, drinking or smoking in COSI's exhibition areas or Big Science Park. There is a designated smoking area in the North Courtyard on Level 1.
3) Talk to your teacher about the purpose and goals of the trip. You may be asked to lead the students through a scavenger hunt or activity, so it is good to become familiar with the materials you'll be using.
4) Get to know the members of your group. Learn their names and interests so that you can assist them in doing what they want to do at COSI.
5) Have fun! Learn something! It's important that the students see adults participating in and having fun with science. Use COSI Team members as a resource to help you.
6) Ask questions! Some helpful things to ask your students are:
Why do you think it does that?
What do you think is happening?
What could you change to make the outcome different?
How do you think this works?
7) Follow your schedule. Clocks are located throughout the hallways. Be sure to stay on schedule and arrive at shows and movies about 10 minutes early.
8) Take frequent head counts to be sure you haven't left anyone behind. If you do misplace someone, let a COSI Team member know or notify Guest Services in the Atrium on Level 1 or little kidspace® on Level 2.
9) Use your teacher as a resource. Do not hesitate to find him or her if you need help interacting with your group or are having behavior issues with a member of your group. Write down the name and cell phone or pager number of your group leader in case of emergencies.
10) If you misplace or lose a personal belonging, contact Guest Services in the Atrium or any COSI Team member. COSI's Lost & Found is also located at the Guest Services Desk in the Atrium on Level 1.
Group Visit Guide & Directions
---
Box Lunches
Lunch orders must be finalized and paid in full at least two weeks prior to your arrival date. No cancellations or changes can be accepted after that point. Refunds are not available for box lunch orders.
Lunch Options
Please make COSI's Call Center Representative aware of your choice when you make your field trip reservation.
Option A: Packed Lunches
The majority of field trip groups bring packed lunches with them. Please ask students to bring a sack lunch with his/her name written on it. Before you leave your school, put all of the lunches into large cardboard boxes or plastic bags with the school name and date written on them. Upon arrival, the COSI Team will help store your lunches in the group lunchroom on the Mezzanine Level. Refrigerators and microwaves are not available. You will be provided with a scheduled 25-minute time slot in the lunchroom for your group.
Option B: Lunch in COSI's Atomic Café Restaurant
Small groups or chaperones may choose to buy a hot lunch in the Atomic Café on Level One. A variety of food is available from main dishes to pizza. Please let the Call Center know if your group will be eating in the Café because seating is only available to those who purchase food there. Lines may be lengthy around lunchtime, so you may want to stagger your arrival time in the café.
Option C: Box Lunches
SSA (COSI's in house food service provider) will deliver box lunches to your group in the Group Lunch Room. Lunch orders must be reserved and paid in full 2 weeks prior to your visit date.
Menu options:
All box lunches come with:
Apple sauce
Cinnamon Graham Cracker Cookies
Potato Chips
Bottle Water

Choose from:
1 - Shaved Turkey & Cheddar on Artisan Whole Grain Wheat Bread (cheese optional)
2 - Grilled Mediterranean Wrap with Seasonal Vegetables and Ranch Dressing (Ranch optional)
3 - Sun Butter and Jelly Sandwich

*Gluten Free available upon request
---
Payment
Checks, money orders, and credit cards are accepted for payment. Please include the invoice number, name of the school or group, visit date, and group leader's name with payments. Make check out to "COSI."
Revisions
You may make changes to your guaranteed reservation up to 2 weeks prior to your visit date. Please call the COSI Call Center at COSI 614.228.COSI or 888.819.COSI, if you need to change your box lunch reservation numbers.
Refund and Cancellation Policy
In the event of a cancellation of box lunches, you must notify the COSI Call Center at least 2 weeks prior to your visit. No refunds are issued for cancellations less than 2 weeks in advance.