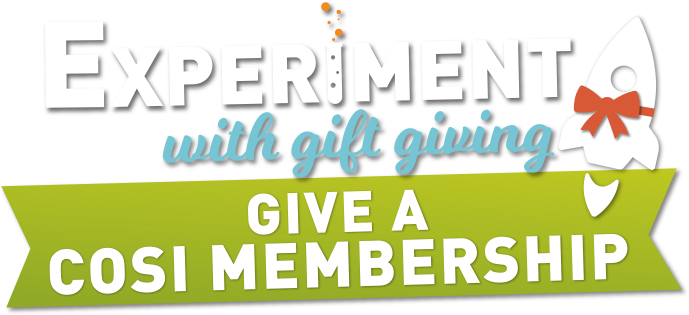 Category
Level
Subtotal
CAC Fee*
Total
Ultimate Family Who's Included?

Ultimate Family Memberships include two named adults and dependent children or grandchildren 18 and under.

Ultimate
$359.00
$2.25
$361.25

GIFT NOW

Basic Family Who's Included?

Basic Family Memberships include two named adults and dependent children or grandchildren 18 and under.

Basic
$179.00
$2.25
$181.25

GIFT NOW

Grandparent Family Who's Included?

Grandparent Memberships include two named adults and grandchildren 18 and under.

Basic
$179.00
$2.25
$181.25

GIFT NOW

Single Adult Family Who's Included?

Single Adult Memberships include one named adult and dependent children or grandchildren 18 and under.

Basic
$149.00
$2.25
$151.25

GIFT NOW

Teacher Family Who's Included?

Please note that Teacher Memberships are open to certified public/private PreK-12th grade school teachers, teachers at licensed/registered child care and preschool facilities, college/university faculty, and home educators only.
You will be asked to submit verification of your eligibility each year prior to receiving cards. Acceptable forms of verification include: Faculty ID, OEA card, Teaching license/certificate, or letter from your school district indicating intent to home school. When purchasing online, one of the above forms needs to be emailed or faxed (614.629.3150) to COSI.

Basic
$149.00
$2.25
$151.25

GIFT NOW

Please note that Teacher Memberships are open to certified public/private PreK-12th grade school teachers, teachers at licensed/registered child care and preschool facilities, college/university faculty, and home educators only.
You will be asked to submit verification of your eligibility each year prior to receiving cards. Acceptable forms of verification include: Faculty ID, OEA card, Teaching license/certificate, or letter from your school district indicating intent to home school. When purchasing online, one of the above forms needs to be emailed or faxed (614.629.3150) to COSI.

GIFT NOW

Individual + Guest Who's Included?

Individual + Guest Memberships include one named individual (13+) and one guest with every visit.

Basic
$139.00
$2.25
$141.25

GIFT NOW

Family Access Who's Included?

Family Access Memberships include two named adults and dependent children or grandchildren 18 and under.
Available with photo ID and proof of participation in WIC, Ohio Directions or Ohio Medicaid.

Basic
$49.00
$2.25
$51.25

GIFT NOW

Please note that Family Access Memberships are available to families who participate in Ohio Directions, WIC, or Ohio Medicaid. Proof of participation is required. Please submit by email a copy of eligibility documentation to This email address is being protected from spambots. You need JavaScript enabled to view it. after purchase.

GIFT NOW
*The Columbus Arts & Culture Fee helps make the arts available to all by funding exemplary artists, arts organizations and programs that educate and engage audiences throughout Greater Columbus.
**Memberships are non-refundable, and cannot be transferred or canceled before expiration. Photo IDs are required each visit to receive member benefits.
***COSI gift card sales and redemptions are not considered tax deductible contributions to COSI.
Basic Level Benefits:
Year-long admission to COSI
Free unlimited admission to American Museum of Natural History Dinosaur Gallery at COSI.
Free unlimited admission to select exhibitions in the American Museum of Natural History Special Exhibition Gallery.
Free or discounted reciprocal admission to 360+ science centers. View Details
Invitations to Member Previews and Events.
Discounted admission to the Motion Simulator.
10% Discount on purchases at the Science2GO! Gift Store, Atomic Café and Molecules Brews & Bites.
50% off admission to nearly 200 children's museums. Valid only with Ultimate, Basic Family, Grandparent, Single Adult, Teacher, and Individual + Guest Memberships. View Details
Service fee waived for online and phone purchases.
Ultimate Level Benefits:
ALL Basic Level Benefits Plus:
Two (2) free Add-on Guests
Free unlimited admission to the Motion Simulator.