The COSI Planetarium—the largest in Ohio—features state-of-the-art digital technology that offers an unsurpassed glimpse of our incredible universe. The COSI Planetarium's Digistar 7 projection system and 60-foot dome will transport you to the farthest reaches of the galaxy, to undersea volcanoes and distant lands, and even into the human body. For all who wonder, who question, who dream, your window to the universe is now open at COSI.

The following daily show times for the current planetarium show are:
10:30, 11:15, 12:00, 12:45, 1:30, 2:15, 3:00, 3:45.
Please note that times are subject to change and may differ on holidays or times at which COSI is open for extended hours. Seating is first come, first served.


Download the COSI Science app for up to date showtimes and more!


Now Showing: Expedition Reef
Enjoy front-row seats to the stunning beauty and biodiversity of coral reefs in the Academy's award-winning planetarium show—and meet the scientists taking action to protect and regenerate them.
Learn the secrets of the "rainforests of the sea" as you embark on an oceanic safari of the world's most vibrant—and endangered—marine ecosystems.
Narrated by Tony Award® winner Lea Salonga, the all-digital Expedition Reef takes full advantage of the Planetarium's fulldome screen to immerse you in the undersea adventure. Along the way, discover how corals grow, feed, reproduce, and support over 25% of all marine life on Earth—while facing unprecedented threats from climate change, habitat destruction, and overfishing.
"This is a difficult story [and] a turning point for reefs," says Academy scientist and reef expert Dr. Rebecca Albright, "but it's not too late."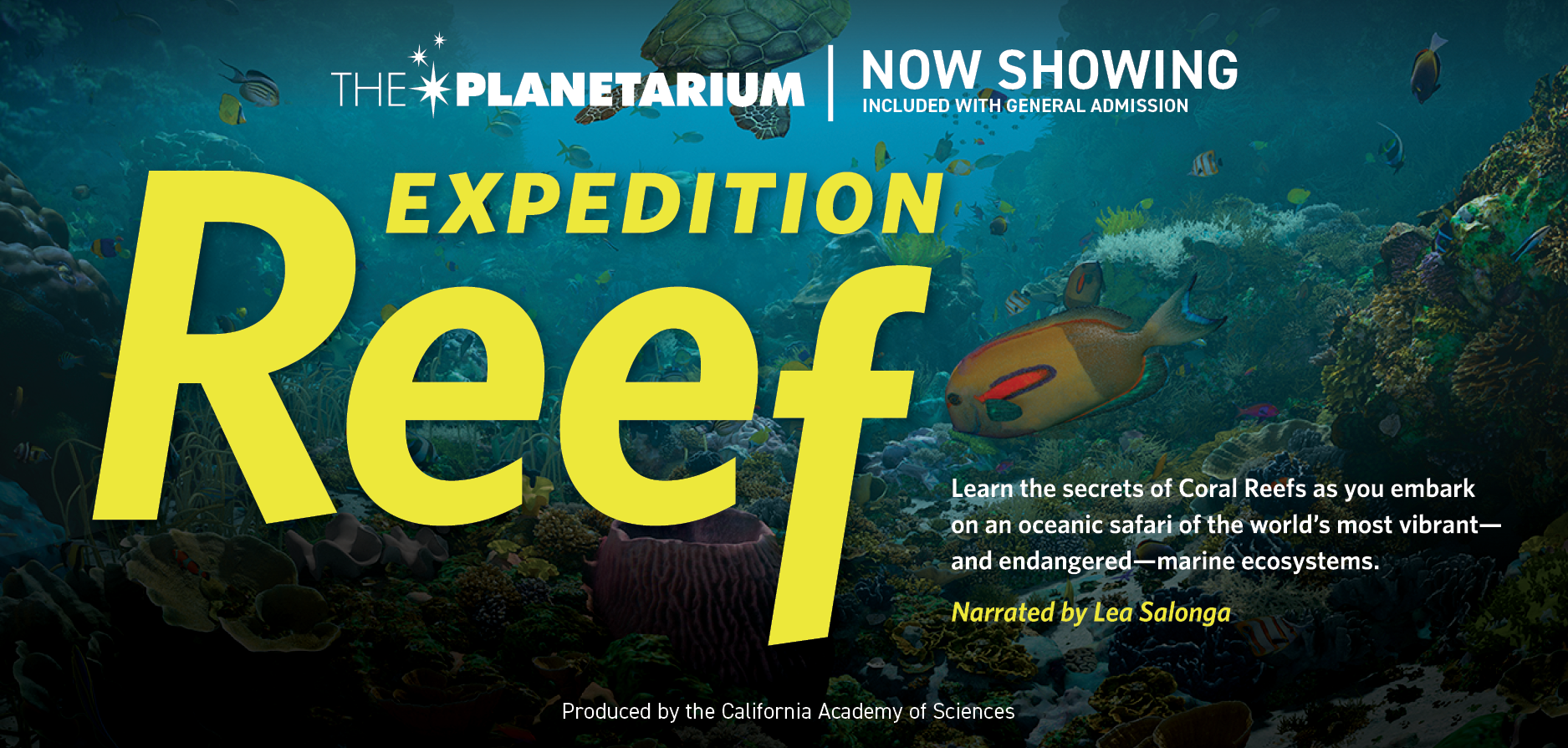 Assisted listening devices are available for all shows within the Planetarium at no extra cost. A photo ID is necessary to borrow the device. Please request the devices at the Guest Services desk. If you are planning a visit as a group you can make this request in advance.


Host your wedding, party, or private event under swirling galaxies and spectacular starscapes, no matter what the weather outside. The COSI Planetarium is available for weddings, birthday parties, corporate events, and family reunions, and offers customized starshows and seating for over 200 guests. For private rentals, please contact the This email address is being protected from spambots. You need JavaScript enabled to view it.. For birthday parties, please contact the This email address is being protected from spambots. You need JavaScript enabled to view it..