Crank the Biggest Gadget of All: Your Brain!
Gadgets solve problems, do work, and make us laugh. Try to lift your own weight in the pulley chair, and build a bridge. Try hands-on challenges in the Gadgets Café. Take in a show on the Gadgets Stage for a guided exploration of physics, chemistry, engineering, and energy.
Warning: sometimes science can be loud!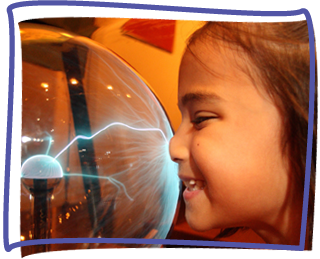 Explore motion, mechanics, and more
Put gravity, compression, tension, and torque to work as you build a model bridge to cross a canyon, then test your creation to see if it can stand the pressure. At the Pulley Chair, use simple machines to overcome gravity and lift yourself off the ground.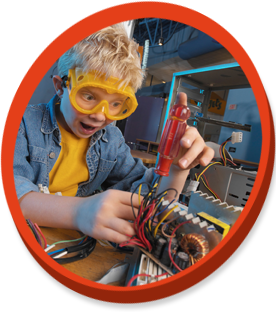 Take things apart and put them back together
If you've ever wondered how gadgets work, COSI's Gadgets Café gives you the chance to unlock the secrets of everyday appliances by taking apart old machines and computers. Choose from two challenging café menus. Café availablity is on a first-come, first-served basis at the café entrance on Level Two. See Host stand for times and availability.