Author: Jaclyn Reynolds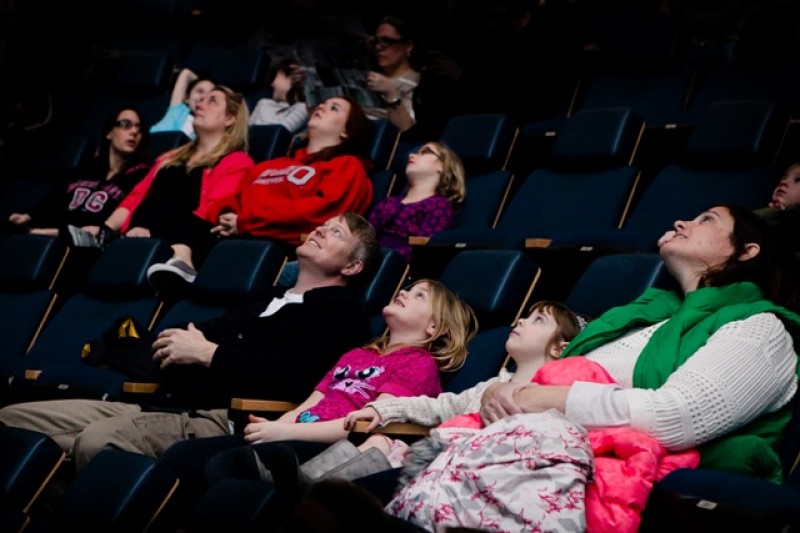 Columbus, OH – COSI is excited to announce the official opening date of the Planetarium and the selection of a vendor for its new digital Planetarium system. The Planetarium will open on November 22, 2014. COSI chose a Digistar 5 digital Fulldome system from Evans and Sutherland which will be installed this fall.
"The digital system means the new COSI Planetarium can offer virtually endless educational opportunities," said David E. Chesebrough, Ed.D., president and CEO of COSI. "Besides classic sky shows, the technology allows us to present programming such as the inner workings of the human heart, the mysteries of an underwater volcano, or even a virtual ride on a digital roller coaster. We are even exploring its potential to offer an immersive gaming environment. We can't wait for our visitors to be engaged and inspired by the Planetarium."
COSI president and CEO David E. Chesebrough, Ed.D., made the initial announcement of the Planetarium opening during COSI's 50th anniversary on March 29, 2014. The Planetarium features a 60 foot dome with 200 seats, making it one of the largest Planetariums in Ohio.
COSI recently began a crowdfunding campaign to raise the rest of the funds needed to open the Planetarium. COSI is currently at approximately $700,000 of the one million dollar goal. The campaign features a number of different levels of support with corresponding rewards. Anyone is invited to make a gift to support the planetarium through our website at cosi.org/planetarium. COSI will also host a Costume Fun & Run Planetarium Fundraiser on Saturday, October 25, 2014 to support the Planetarium. Families are invited to participate in a 5K or a one mile family fun walk. Registration is available at https://premierraces.org/upcoming-events-calendar/206-cosi-costume-fun-and-run.