Author: Jaclyn Reynolds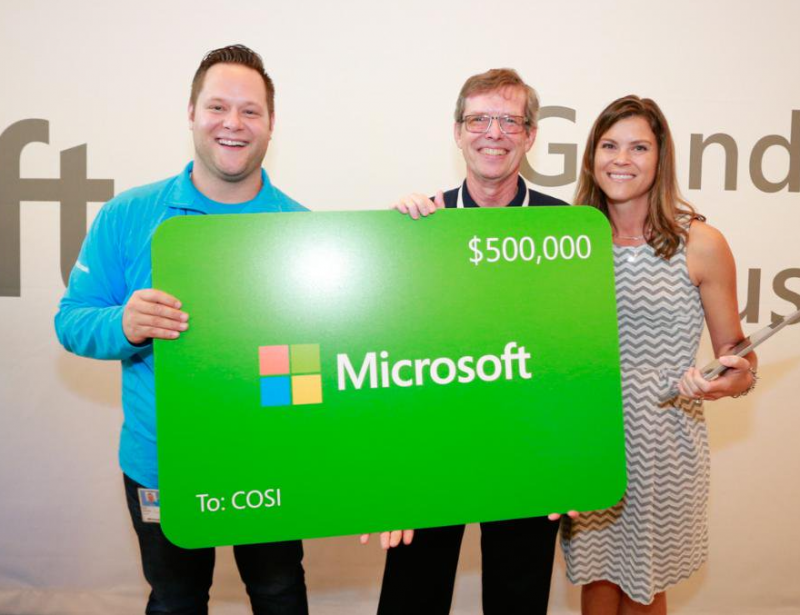 Columbus, OH – In celebration of the grand opening of Microsoft at Easton Town Center on August 20, Microsoft will donate nearly $1 million in technology grants to six local non-profit organizations during its ribbon cutting ceremony. Local organizations receiving technology grants include COSI, The Mentoring Center/Big Brothers Big Sisters of Central Ohio, Columbus Museum of Art, Boys and Girls Club of Columbus, After School All Stars Ohio, and the Ohio Alliance for Art Education. COSI will receive a $500,000 technology grant at the grand opening. Representatives from COSI will join the grand opening ceremony at Easton Town Center on August 20 at 10:30am.
The August 20, store opening marks Microsoft's third store in Ohio and 112th across the U.S., Canada, and Puerto Rico. Microsoft continues to expand its existing retail footprint in the U.S. to deliver a premium retail experience that gives customers choice, value and service with their technology purchases.

Microsoft stores offer an assortment of best-in-class products, including Windows PCs, Surface devices, Windows Phones, Xbox One, Microsoft Band, Office and more. Additionally, Microsoft stores provide customers with a one-stop shop for technical questions, troubleshooting and repairs through in-store Answer Desk services. For more information, visit www.microsoftstore.com.