Jack Kessler to receive John Glenn Inspiration Award from Center of Science and Industry (COSI)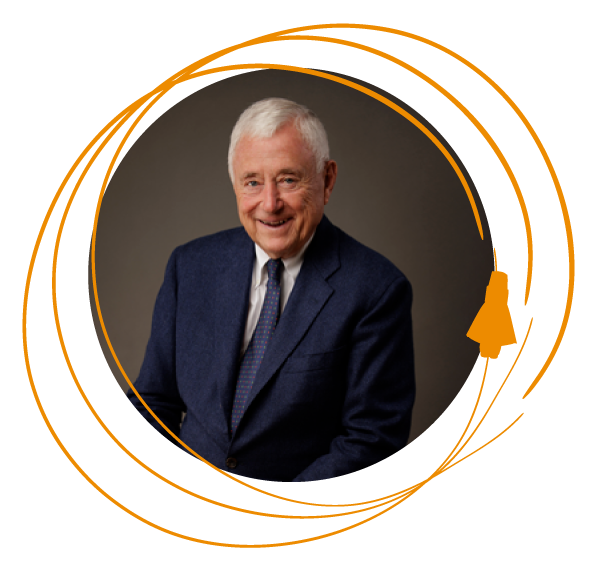 Columbus, Ohio (May 17, 2023)
– At a time when polarity too often prevails, civility and civic engagement are virtues that tie together this year's winner of COSI's John Glenn Inspiration Award with the individual in whose honor it is given. Central Ohio real estate developer and community leader Jack Kessler will receive the John Glenn Inspiration Award in late May, COSI has announced.
COSI President and CEO Frederic Bertley said Kessler "embodies the civility, which was hugely important to John Glenn, as well as community contribution and making a big impact around leadership."
For Kessler, the award is especially personal because of his decades-long friendship with Glenn. "Anything connected to John in that manner is a compliment, and it's a great honor," Kessler said. "We were dear friends, the four of us; Charlotte (Kessler's wife) and me and Annie (Glenn's late wife) and John," Kessler added. "And what a citizen he was. He was so involved in having civics taught in schools; he thought as a country we've gotten away from it."
Community contributions for which COSI is honoring Kessler include his role in helping to found and lead the Columbus Partnership, his development of New Albany into a perennial top-five best place to live in the United States, and his community engagement, "really embodying what the great John Glenn was," Bertley said.
Kessler single-handedly secured state action to rename Columbus' airport as John Glenn International Airport, and he worked with the Ohio State University after Glenn left the Senate to help create the John Glenn College of Public Affairs, initially an institute dedicated to developing public service professionals.
When COSI decided to create the John Glenn Inspiration Award, at Bertley's urging four years ago, the science museum secured Kessler's input and service as the first chair of the committee governing the program. Kessler called COSI a community treasure and is pleased the award named for Glenn "will help keep his legacy alive. That's what this award helps do every year."
The John Glenn Inspiration Award is presented at COSI's signature annual spring fundraiser, Catalyst. The event honoring Kessler is expected to break ever-increasing previous records for financially supporting the work of the nationally acclaimed science museum.
"Our literal mission is to engage, inspire and transform lives and communities by being the best partner in science, technology and industry learning. We take partnership seriously," Bertley said. Kessler and Glenn would certainly agree. They each found ways to work with committed partners to make their communities better for all.
# # #
Media Link Only
To download high quality images of Mr. Kessler and the Catalyst Event Invitation, please
click here
. Credit all assets, "Courtesy of COSI."
About COSI
COSI, the "#1 Science Museum in the Country" as voted by USA Today's 10Best, is an esteemed science center that has delighted Central Ohio with all things science for 59 years, inspiring interest in science, technology, engineering and math (STEM) topics and delivering our experiential, "hands-on fun" brand of learning. COSI has been awarded five Emmys for its effective science communication television and video productions impacting science literacy for people of all ages. As a trusted educational resource for families, schools and community partners, COSI is an essential element of our regional and national community, engaging millions of people annually through onsite, offsite and online experiences. Learn more at www.cosi.org.