Frederic Bertley hired as President and Chief Executive Officer of COSI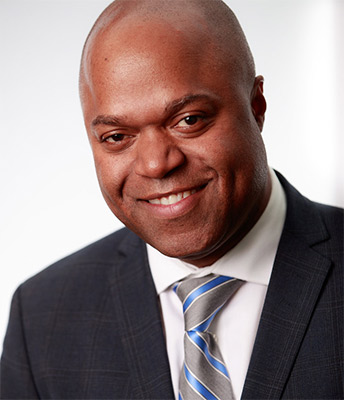 Columbus, OH – The Center of Science and Industry (COSI) Board of Trustees announced today that Dr. Frederic Bertley, recognized both nationally and internationally as a thought leader in the fields of applied science, science education and community engagement, has been named President and CEO of the award-winning science center. Dr. Bertley, the former Senior Vice President for Science and Education has been with the renowned Franklin Institute in Philadelphia since 2008, and will assume his position on January 1, 2017. "The search committee really delivered on meeting the high aspirations set for our incoming leader," said Board Chair, Michael W. Louge. "Dr. Bertley is a renowned force with an extraordinary body of work and passion for science education. He is a collaborator to the core who has impacted countless people and communities as a result of his ability to cultivate interest in STEM through outreach and dynamic programming. His talent and advocacy are a perfect match to further COSI's mission." During his eight years at The Franklin Institute, the most visited museum in Pennsylvania and recognized innovator and leader in the field of science and technology learning, Dr. Bertley focused on improving the quality of science education throughout the K-16 population, increasing science literacy for families and the non-scientist adult population, and engaging diverse communities in science, technology, engineering and math. His work includes:
Developing and overseeing regional, national and international STEM education programs; providing indelible science museum experiences for multi-generation and wide-demographic audiences;
Co-founding and overseeing the development and successful execution of the award winning Philadelphia Science Festival (PSF), a free, nine-day, community-wide experience and celebration of science and technology; in six years the PSF has impacted more than 200,000 individuals.
Creating the STEM Scholars Program, and leading the Partnerships for Achieving Careers in Technology and Science (PACTS), two premiere youth programs which provide science enrichment, career development, cross-age mentoring and leadership opportunities for middle and high school students;
Being a critical member of the fundraising team to sustain capital and programmatic efforts through individual, corporate, foundation and federal support;
Creating the Color of Science Program which recognizes the contributions to science and engineering by women and persons of color.
"I am excited to lead COSI during such an exciting and transformational time into its next fantastic era as both a regional and national pillar for science engagement and enlightenment, as well as, advancing the thriving cultural, educational, entertainment, corporate and philanthropic communities of Columbus," said Dr. Frederic Bertley. "I look forward to the unequalled opportunity to be part of something truly great succeeding Dr. Chesebrough's tenure and I feel privileged to take on this important role." Dr. Bertley has been published in numerous academic scientific journals and served as a postdoctoral research fellow in the development of an HIV vaccine at the Harvard University Medical School and the Children's Hospital in Boston. Dr. Bertley began his career with the International Development Research Council (IDRC), where he provided clinical and technical support for researchers providing access to healthcare and basic vaccines in Sudan, Africa, Haiti, West Indies and the Canadian Arctic. Along with his appointment at Harvard Medical School, he was a Research Affiliate at the Massachusetts Institute of Technology, and held faculty positions at Northeastern University and Roxbury Community College. Dr. Bertley joins as the fifth president of the more than 52-year-old institution and at a pivotal time for COSI having recently announced an exciting new partnership with the American Museum of Natural History which will bring dinosaurs to Columbus in 2017. Additionally, the Columbus Downtown Development Corporation is developing an eight-acre park with an underground parking garage which will provide COSI with beautiful greenspace for the development of even more engaging outdoor experiences for guests starting in 2018. Louge said the extensive international search resulted in an extraordinary candidate for the position, "The search committee was looking for a strategic planner, community collaborator, and proven fundraiser with award-winning event and exhibit experience. We were thrilled that Dr. Bertley exuded all of these attributes and more." The 20-member search committee was comprised of members of the COSI Board of Trustees and Central Ohio business and cultural leaders. The search commenced with the January announced retirement of Dr. David Chesebrough, who held the position for more than 10 years. A native Canadian, Bertley received his Ph.D. in Immunology, and a B.Sc. in Physiology and Mathematics, both from McGill University in Montreal. Dr. Bertley has received many honors, including the Dell Inc. Inspire 100 World Changers, Harvard Medical School Dean's Service Award, Philadelphia Business Journal's 40 Under 40, Philadelphia Business Journal's Minority Business Leader Award, The President's Award (Merck) as well as citations from both the City Council of Philadelphia and Commonwealth of Pennsylvania. In addition, Dr. Bertley is a two-time, Mid-Atlantic EMMY™ winner and has been inducted into the National Library of Congress.
No video selected.