COLUMBUS, Ohio – The Institute of Museum and Library Services announced today that the Center of Science and Industry (COSI) is among 30 finalists for the 2021 National Medal for Museum and Library Service. COSI is one of three institutions in Ohio to be selected as finalists for this award.

"The revival and reinstitution of the National Medals by IMLS is another signal of recovery and renewal in the nation's very challenging—but very hopeful—times," said IMLS Director Crosby Kemper. "We are celebrating not only the ongoing excellence of the best of our museums and libraries, but their extraordinary efforts through the pandemic, the recession, the racial justice protests, and national divisions to serve, heal, and bring together our communities. Congratulations to all 30 finalists."

The National Medal is the nation's highest honor given to museums and libraries that demonstrate significant impact in their communities. For more than 25 years, the award has honored institutions that demonstrate excellence in service to their communities.


"COSI is honored to be recognized amongst such a distinctive group of candidates for our hard work and impact in our community," said COSI President and CEO, Dr. Frederic Bertley. "Despite our physical doors being closed due to COVID-19 we were proud to open even larger our community doors and contribute to minimizing educational gaps exasperated by the pandemic. Our achievements and impact, along with others, demonstrates the importance of cultural institutions contributing to the fabric of our communities and the critical role we play in the learning and enrichment opportunities for all people."

In 2020, COSI leaned in during the reawakening of social injustices and the pandemic defining year to further embrace the power of partnerships to serve the community. Recognizing that we are in this together, COSI amplified its service to the Columbus region and Ohio by reaching families throughout the nation and globally. COSI harnessed innovative initiatives to help the most vulnerable by partnering with foodbanks to deliver Learning Lunchbox science kits alongside meals for low-income residents to foster education equity, delivering The Color of Science program to support STEM diversity to all ages, building an online digital ecosystem called COSI Connects to boost science literacy and distance learning with a global impact, creating a new learning mobile app with offline capabilities that was available through the city bus transit systems, libraries, and learning centers to help bridge the digital divide, and more.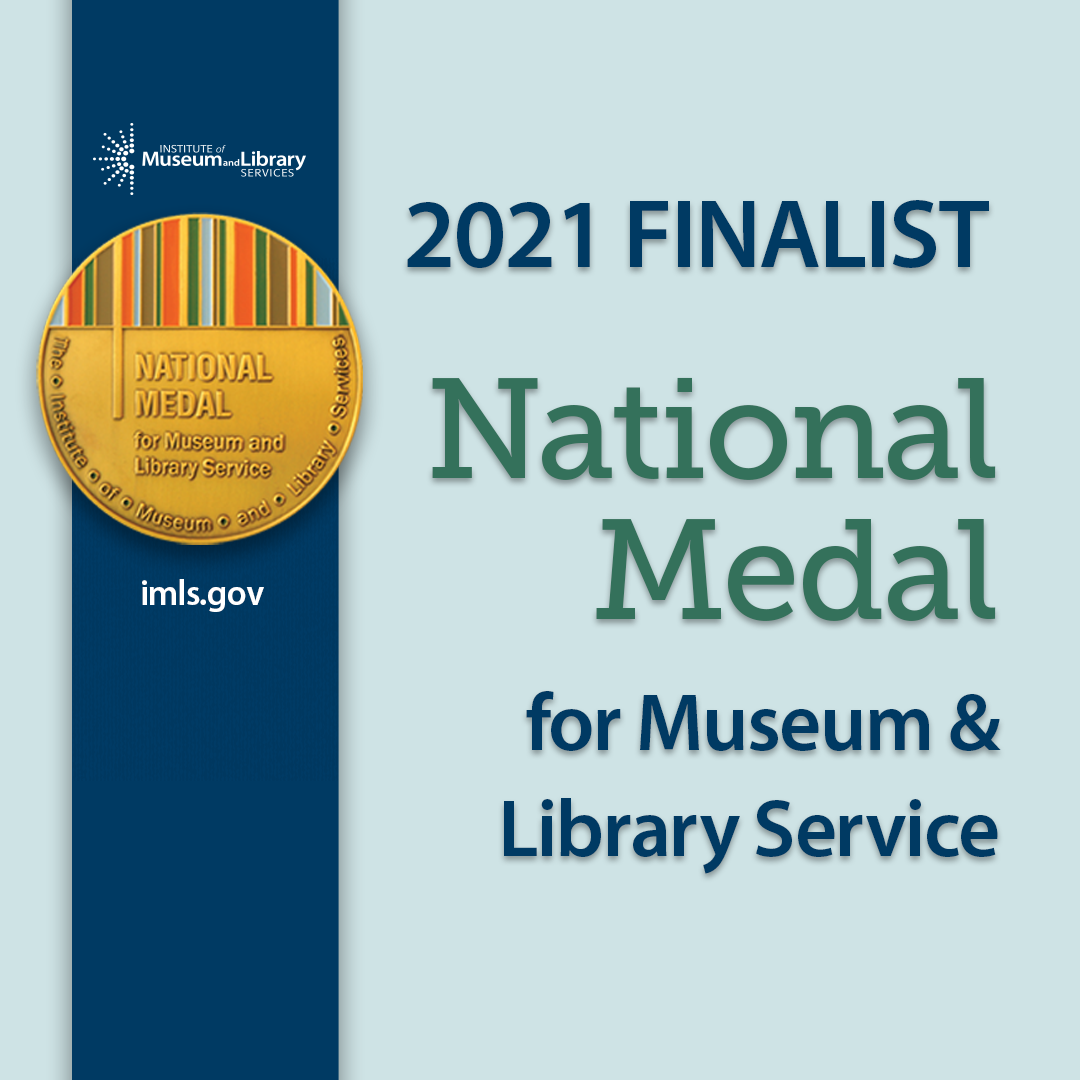 COSI—like science—is for everybody: all ages, all backgrounds, and all abilities. This is the belief that underscores everything COSI does, and its programs embody IMLS' celebration of our community coming together to transform the lives of individuals and communities.
To celebrate this honor, IMLS is encouraging COSI's community members to share stories, memories, pictures, and videos on social media as part of the Share Your Story campaign, using the #IMLSmedals hashtag, and engage with IMLS on Facebook and Twitter. For more information, please visit the IMLS website.
National Medal winners will be announced in late spring. Representatives from winning institutions will be honored for their extraordinary contributions during a virtual National Medal Ceremony this summer.
To see the full list of finalists and learn more about the National Medal, visit the
IMLS website
.