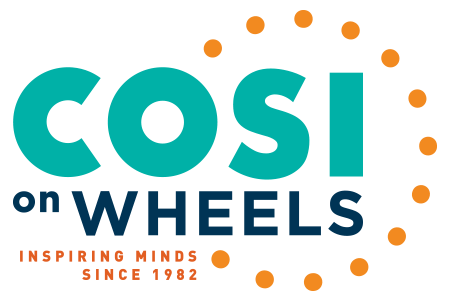 Volunteers
Volunteers are a critical element of every COSI on Wheels program. They facilitate hands-on activities while showing students that learning can be fun and that science can be found all around us!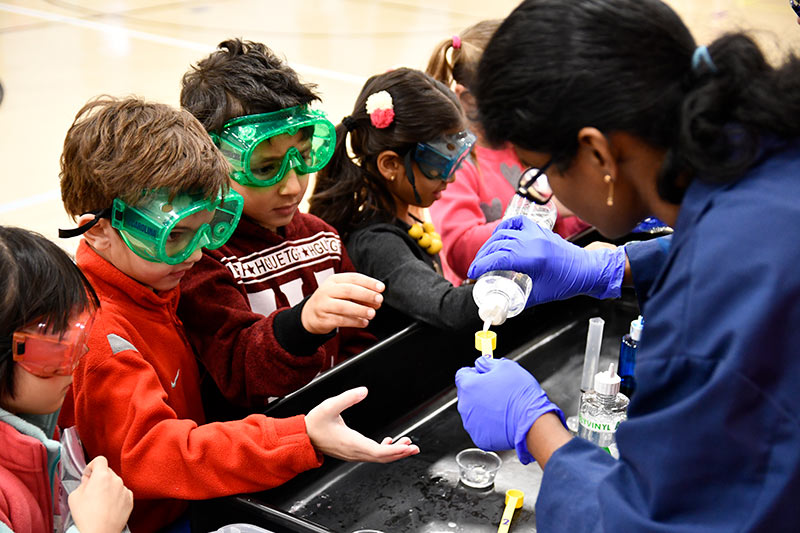 15-20 volunteers (ages 16 and older) are required for a successful program day. Reach out 4-5 weeks prior to your program date and send reminders as the date draws near. Volunteers are typically school parents, but here are some other options:
Grandparents
High school students (Honor societies, key clubs, or science clubs are a great fit!)
Community groups (YMCA, Kiwanis, church groups)
Employees from local businesses (wanting to volunteer as a group in the community)
No science experience is necessary!
Many people think they must be an expert in science to lead a COSI activity. Make it clear that the volunteers' main job is to have FUN! These programs are meant to be a learning experience for all: students, teachers, and volunteers. The COSI educator is there to help them understand the science. If the volunteers have fun, the students will too!
Be flexible with scheduling.
Scheduling volunteers for the entire day may be difficult. Morning and afternoon shifts are perfectly fine. However, all volunteers must attend the 45-minute volunteer orientation at the beginning of the program day. If your school has COSI on Wheels for more than one day, a volunteer orientation each day is required. All volunteers should attend one of the assemblies in order to get an overview of the program's content and science concepts.
Always recruit more volunteers than you need.
15 adult volunteers are needed per hands-on session. However, most programs can utilize 18-20 volunteers. Also, there are inevitably last minute emergencies that prevent people from volunteering, so it's good to schedule a few extra volunteers.
Let volunteers know they are appreciated.
COSI on Wheels relies heavily on volunteers. The volunteers are donating their time and a great deal of energy. While the COSI educator will have the students thank them for their hard work, something more tangible is often a nice gesture. Providing coffee in the morning or ordering lunch are great ways to say thank you for making the day a success. Many schools have great results with potluck lunches!
Share these helpful tips with your volunteers:
Wear comfortable shoes.
Wear layers! School gymnasium temperatures fluctuate as students come and go.
Bring water (and snacks if you'll be there all day).
Don't be afraid to ask questions, and encourage the students to ask questions!