Is my COSI membership good at other museums?
Yes. The ASTC Travel Passport Program entitles COSI Members to free or discounted admission at 360+ ASTC (Association of Science-Technology Centers) museums.* COSI Ultimate, Basic Family, Grandparent, Single Adult, Teacher, and Individual + Guest Memberships also receive a 50% discount on admission for up to six people at over 200 children's museums participating in the Association of Children's Museums (ACM) Reciprocal Network. COSI Members must present their COSI Membership card and photo ID at the Box Office of participating museums to receive reciprocal admission. View the current list of participating museums online, or request a printed list by calling 614.228.COSI (2674). COSI Members are highly encouraged to call participating museums ahead of time to verify admission policies. Other museums may limit the number of COSI Member guests eligible for free admission.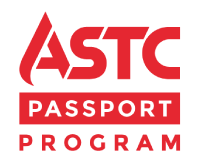 Please note the following exclusions to the ASTC Travel Passport Program:*
Participating science centers and museums located within a 90-mile radius of COSI are excluded from the program. COSI Members visiting the Boonshoft Museum of Discovery (Dayton, Ohio), the Works (Newark, Ohio), and the SPI-Spot (Mt. Vernon, Ohio), will receive 50% off general admission due to separate reciprocal agreements.
COSI Members are ineligible for Passport Program benefits at science centers and museums within a 90-mile radius of their primary residence. Per ASTC policy, this distance is measured "as the crow flies," meaning that it is based on the linear radius between your place of residency and participating science center/museum you plan to visit, not driving distance.
Download the ASTC Museum List (effective November 2022 - April 2023)
Download the ACM Museum List (Updated October 2022)