COSI Lab Spaces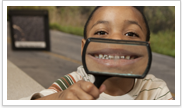 Lily Pad
A hands-on lab space dedicated to learning about watersheds—the fragile land areas that drain water to Ohio's streams and rivers.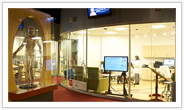 Labs in Life
Working research laboratories created through a partnership between COSI and The Ohio State University and staffed by OSU researchers. Hours of operation may vary from COSI's operating hours.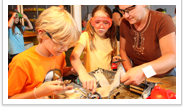 Gadgets Cafe
Like to tinker? Here's your chance to take apart old machines and computers to unlock the secrets of everyday appliances.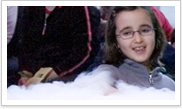 Center for Research & Evaluation at COSI
We're always learning. Here, COSI researchers are developing ways to improve our guest experience, analyze ideas for future exhibits, and to help other museums conduct critical research.