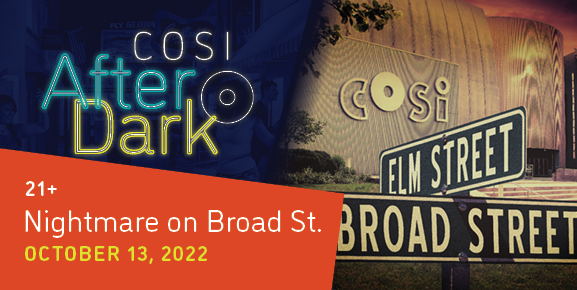 COSI After Dark / Nightmare on Broad St

Whatever you do, don't fall asleep. You'll be screaming at this COSI After Dark with a creepy haunted house in Progress, costume contest and more!

Nightmare on Broad St event is October 13, 7pm - 10pm, doors open at 6:30pm.

Tickets are $20/person in advance or $30/person at the door.
*Each attendee must be at least 21 years of age to enter COSI After Dark. A current photo ID with date of birth, will be required upon entry. No admittance will be permitted without a valid ID.*
Please note that the following experiences are closed temporarily: Simulator, High Wire Unicycle.