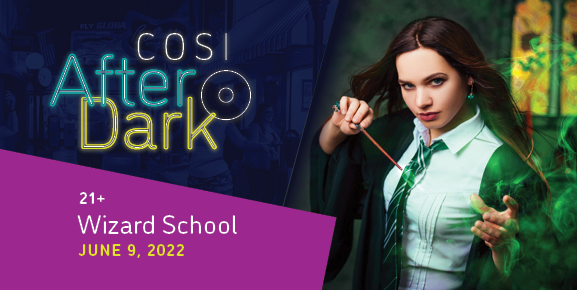 COSI After Dark / Wizard School

SOLD OUT!
Never received your acceptance letter? Now is your chance to attend Wizard School! Bring your best robes and wands and compete in the House Cup at COSI After Dark!

Wizard School event is June 9, 7pm - 10pm, doors open at 6:30pm.


*Each attendee must be at least 21 years of age to enter COSI After Dark. A current photo ID with date of birth, will be required upon entry. No admittance will be permitted without a valid ID.*
Please note that the following experiences are closed temporarily: Simulator, High Wire Unicycle.