Engaging Add-On Experiences for Corporate Events at COSI
Dino Tours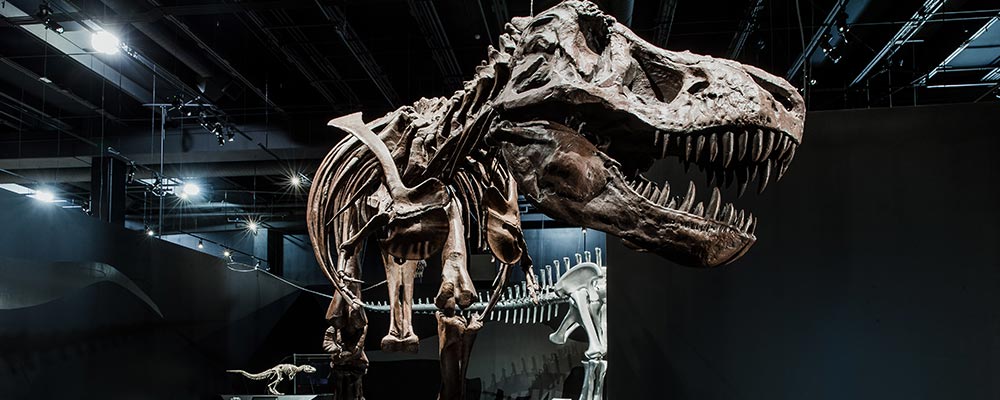 Explore the American Museum of Natural History Dinosaur Gallery with one of COSI's talented presenters. Along the way, you will learn how new discoveries are being made every day that are changing the way we think about dinosaurs. On this tour the presenter will highlight some of the most interesting items in the gallery and be available for questions. The 60 minute tour includes more of these points of interest as well as time for exploration.
Pricing:
After Hours - 30 Min:
$200 (Up to 30 guests)
$350 (31-60 guests)
$500 (61-90 guests)
After Hours - 60 Min:
$300 (Up to 50 guests)
$450 (51-100 guests)
$600 (101-150 guests)
Open Hours - 30 Min:
$200 (Up to 15 guests)
$250 (16-30 guests)
$300 (31-45 guests)
Open Hours - 60 Min:
$300 (Up to 15 guests)
$350 (16-30 guests)
$400 (31-45 guests)
Science Carts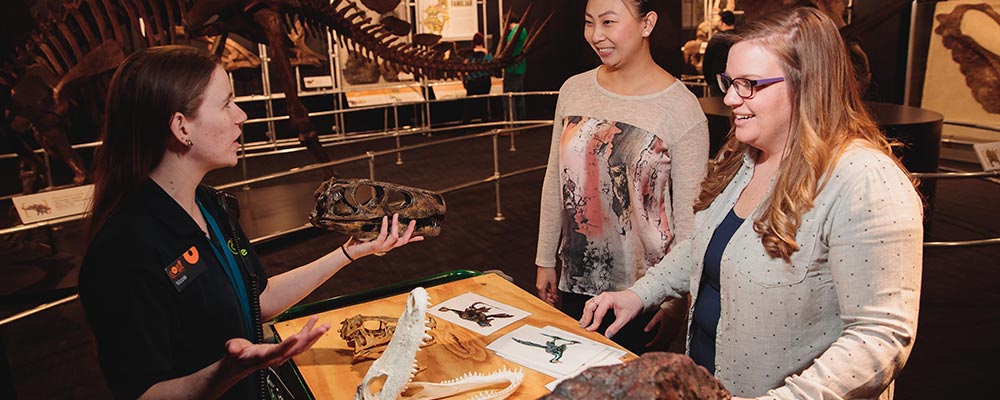 COSI's team of science educators would love to bring the wonders of science to your event with cool demonstrations. Here are some of the available activity themes. Customized programs are also available upon request.

Price: $50 per hour/per cart
The Human Body
How did our bodies end up the way they are? What exactly is your foramen magnum and how does it differentiate us from our great ape cousins? Or do some sweet candy science and learn how everything you thought you knew about our sense of taste could be wrong.
Amazing Matter
Liquid nitrogen and dry ice are two of our favorite substances at COSI. We have a slew of eye-popping demonstrations that feature these materials and the way they interact with air, water, and other everyday things.
Electric Universe
Electricity is more than just light bulbs. We send rings flying through the air, magically move magnets, and create sparks that light up the night and make your hair stand on end.
Chem-mystery
Do you trust us to burn your money? Or to make your beverage explode? COSI loves chemistry, from bubbling Halloween potions to reactions that change color, pop, fizz, and boil right before your eyes.
Fossil Finds
Touch the oldest rock you've ever seen, then learn how it fell to Earth. Discover what makes a dinosaur a dinosaur, how to tell a tooth from a claw, and how to build a Chicken-o-saurus. Meet the little dinosaur who blurs the line between dinosaurs and birds and hold real fossils in your hand.
Matter in Motion
Rolling, sliding, falling, moving. Find out how things move, why things move, and how to get them to stop moving. Feel a gyroscope pull you in a circle, make a balloon grow without touching it, and test your balance with crazy challenges.
Rainbow Connection
There are hidden rainbows around us every day. Discover the secret inside every light bulb, experience the power of invisible radio waves, feel changing magnetic fields, manipulate colored laser beams, and peer into a soap bubble rainbow made with dry ice!
Exploring Energy
We use energy every day to power our homes and vehicles and new ways of capturing energy are being tested all the time. Explore some of the science behind our energy system and experience the booming power of an internal combustion engine.
COSI's Wild Experience
Learn about the natural sciences with some of the animals from our Living Collection! Discover a variety of animals that hop, crawl, and play basketball. Learn what animals can teach us about ourselves and the environment, meet an endangered species, and maybe even touch a new animal friend! Note: We ask that this theme is not presented while food is being served.
COSI Live Shows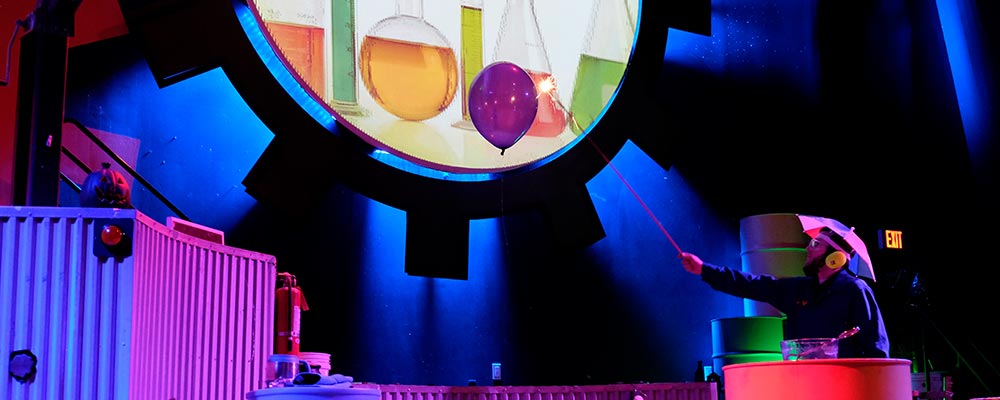 Science is exciting, especially our live shows that range from talented basketball players that happen to be rats, having a hair-raising experiences during the Electrostatic Generators Show or meeting COSI's animals and learning about anima adaptations.

You can add one of these memorable shows to your event for $100 per show.
Rat Basketball
Cheer your favorite rat on to victory! COSI's two resident superstars, a pair of Japanese black hooded rats, play a thrilling game of one-on-one in this live demonstration of operant conditioning.
The Electrostatic Generator Show
In this age-old COSI classic, you'll learn how mutual attraction and electrostatic charge can produce a truly hair-raising experience
Animals Inspiring Innovation
Learn about how animals have inspired innovations in science and meet some of our live animal ambassadors.
Modern Dinosaurs
Meet a living dinosaur and find out how we know it is one! This show includes live animals.
These Live Shows are available seasonally:
Chemistry LIVE!
Dive into the spectacular side of science with the most breathtaking chemical and physical changes out there in COSI's most explosive show. Will it be loud? Oh, yes!
Jan 9, 2019 - Nov 24, 2019
Pumpkin Patch Science
Join our Gadgeteer for a fun and spooky look at all the things that make us think of autumn. Changing leaves, cool weather, and... explosions? Don't forget the flying turkeys and flame-throwing pumpkins!
Sept 28, 2019 – Nov 24, 2019
Holiday Lights
Our intrepid Gadgeteer takes us on a whirlwind tour of holiday lighting - from the single candle to the electric lamp, with stops along the way for explosions, liquid nitrogen fun, and a reindeer-powered generator that triggers 12,000 holiday lights!
Nov 25, 2019 - Jan 7, 2020
Whodunit - Mystery Solving Activity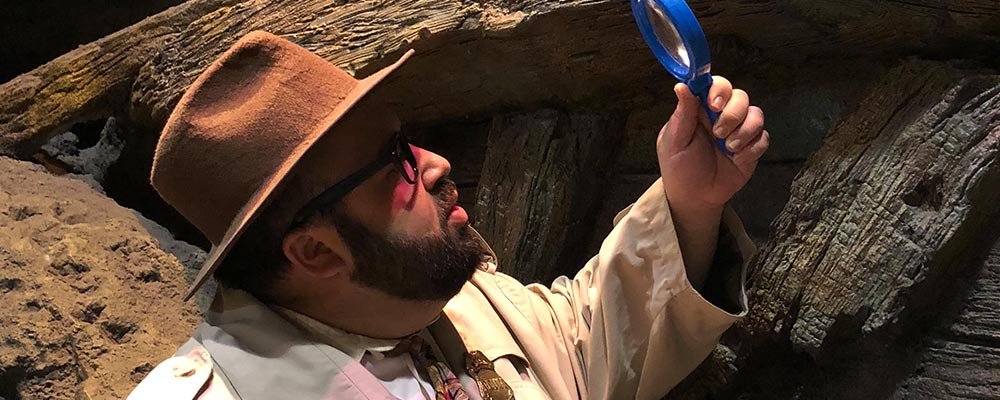 Add a truly fun way to experience COSI during a full building rental through our unique scavenger hunt – sleuthing activity. A crime has happened at COSI and your guests will explore COSI's classic exhibits in order to put together the clues, interview key witnesses and solve the crime before time runs out. Cash bar and small plates/appetizers keep your "investigators" happy as they explore and learn the answer to the COSI mystery. Choose from several available Whodunit themes. Allow four hours for this experience. Best for groups ranging from 100-1500 guests.
Pricing:
Sunday-Friday 6:00 – 10:00 PM
Facility Rental: $8,500(open house with entire museum open)
+ $1,500 Whodunit Experience
Saturday 6:00 – 10:00 PM
Facility Rental: $10,000(open house with entire museum open)
+ $1,500 Whodunit Experience
Thanksgiving – New Year's 6:00 – 10:00 PM
Facility Rental: $12,000(open house with entire museum open)
+ $1,500 Whodunit Experience
Dinner is an additional add on (hors d'oeuvre only or tasting reception dinner)
Admission Add-Ons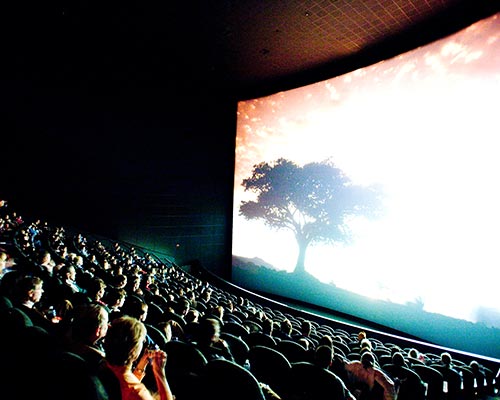 Add-on to your event an opportunity for your guests to explore COSI's exhibition areas for just $10 person. You can also add on a Planetarium show or film in COSI's Giant Screen Theater for an additional $4 per person. Pricing is available for groups of 12 or more.
Team Building Activities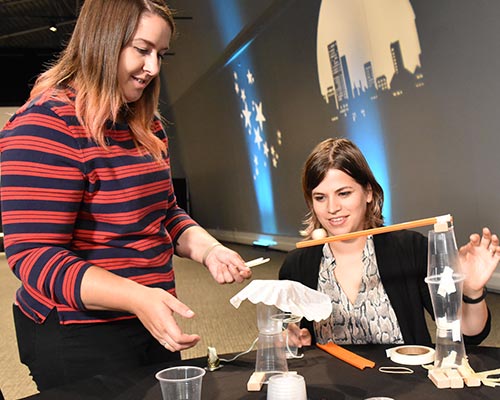 COSI offers innovative team building experiences for your team that can be part of a planned COSI event or brought to your location. Learn more