What kind of hero will you be? Leap into action alongside iconic Super Heroes from the DC UNIVERSE™—including BATMAN™, SUPERMAN™, and WONDER WOMAN™—when DC SUPER HEROES™: Discover Your Superpowers swings into COSI. Learn about the importance of teamwork, self-discovery, and strength as you solve problems, fight for justice, and battle villains in a series of hands-on, fast-paced challenges. Try on capes and pose alongside popular heroes.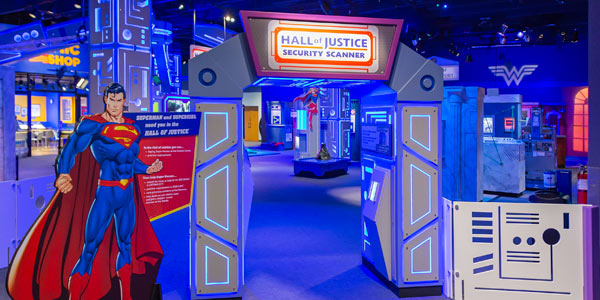 HALL OF JUSTICE™
Step into hero headquarters and find out which supervillains are causing trouble in the streets.
Answer calls from heroes to find out how to save the day.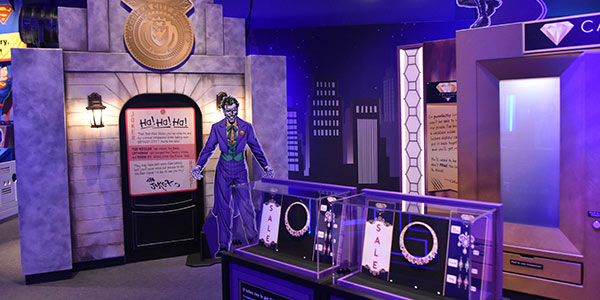 GOTHAM CITY™
Solve puzzles to defeat THE JOKER™ and repair the BAT-SIGNAL™.
Check out clues left behind by supervillains, including CATWOMAN™, POISON IVY™, and THE RIDDLER™.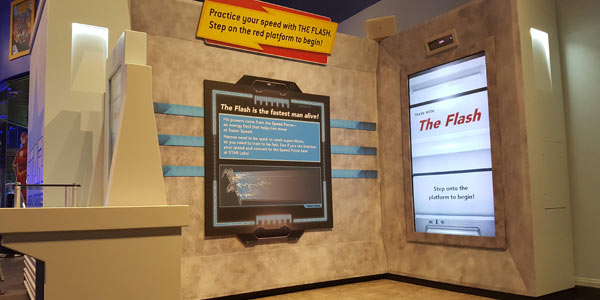 S.T.A.R. LABS™
Test your hand speed and reaction time in the GREEN LANTERN™ Circuit Challenge, where two players go head-to-head pressing buttons in a specific sequence.
Try to beat THE FLASH™ in a virtual race.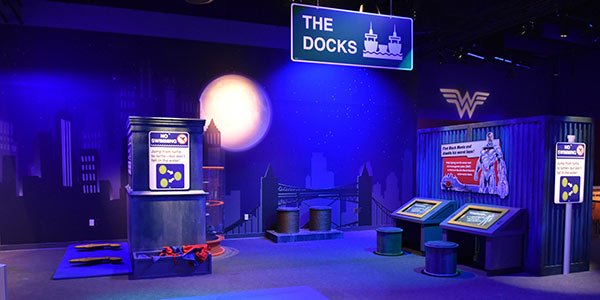 The Docks
Test your balance skills by leaping onto the backs of sea turtles to cross over water.
Help CYBORG™ find evil BLACK MANTA's™ secret base.
Work as a team to protect ocean habitats and rescue a stranded dolphin, then surf back to shore on fish-shaped balance boards.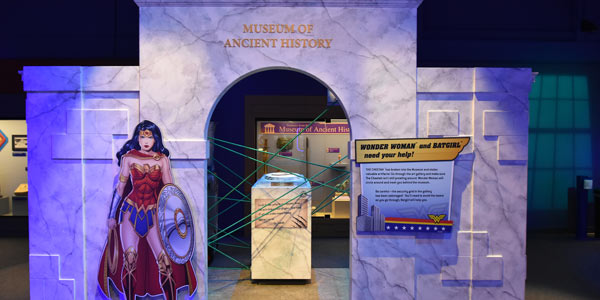 The Museum of Ancient History
Work with BATGIRL™ to recover a stolen artifact by navigating the "laser maze."
Use speed and accuracy to assist Wonder Woman in lassoing the stolen artifact.
Fend off THE CHEETAH™ to save the day.
This exhibit was produced by The Children's Museum of Indianapolis in partnership with Warner Bros. The Children's Museum of Indianapolis is a nonprofit committed to creating extraordinary family learning experiences across the arts, sciences, and humanities that have the power to transform the lives of children and families. JUSTICE LEAGUE and all related characters and elements © & ™ DC Comics. WB SHIELD: © & ™ WBEI. (s19)