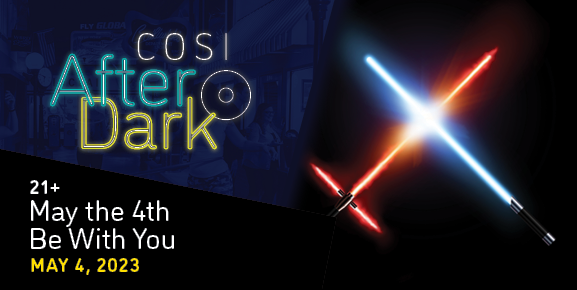 COSI After Dark / May the 4th Be With You

Join us on an intergalactic journey to a galaxy far, far away at COSI After Dark! Dress up as your favorite character, wield a lightsaber and immerse yourself in an out-of-this-world experience. From themed cocktails to Jedi mind tricks, our event will have everything you need to embrace the force and make lasting memories.

May the 4th Be With You event is May 4 , 7pm - 10pm, doors open at 6:30pm.

Tickets are $20/person in advance or $30/person at the door.
*Each attendee must be at least 21 years of age to enter COSI After Dark. A current photo ID with date of birth, will be required upon entry. No admittance will be permitted without a valid ID.*
Please note that the Motion Simulator is closed temporarily.