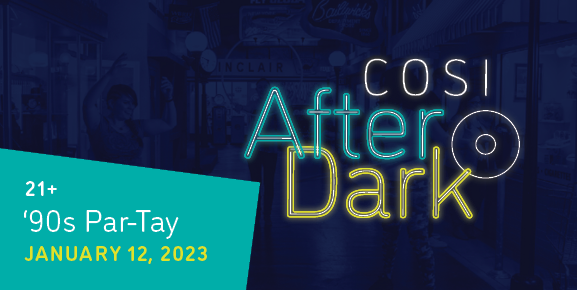 COSI After Dark / 90s Par-Tay


Thinking of skipping this After Dark? As if! This par-tay will be da bomb with trivia, karaoke, 90's themed drinks and snacks to take you back to the best decade. See you there, home skillet.
Featuring DJ Dayna & 90's Retro Video Games Presented by Game Arena!

90s Par-Tay event is January 12, 7pm - 10pm, doors open at 6:30pm.

Tickets are $20/person in advance or $30/person at the door.
*Each attendee must be at least 21 years of age to enter COSI After Dark. A current photo ID with date of birth, will be required upon entry. No admittance will be permitted without a valid ID.*
Please note that the Motion Simulator is closed temporarily.