Youth Volunteer Experience
(age group: 12-18 years old)
COSI's Youth Volunteer Expereince is a unique opportunity for students. Volunteer help further COSI's mission by serving our guests and providing a unique STEM learning experience while developing new skills for their future.
"I never thought that I was good at communicating and putting myself out there. I never thought I could work as a team or that I even had leadership qualities in me. After volunteering at COSI and being a part of situations that applied these characteristics, I realized that I am capable of these things." -Anonymous youth volunteer
Youth Volunteer Opportunities:
Once volunteer is placed, positions are ongoing through the summer and the school year.
Time requirement is a minimum of two days each month, at least four hours each day.
Floor Team Volunteer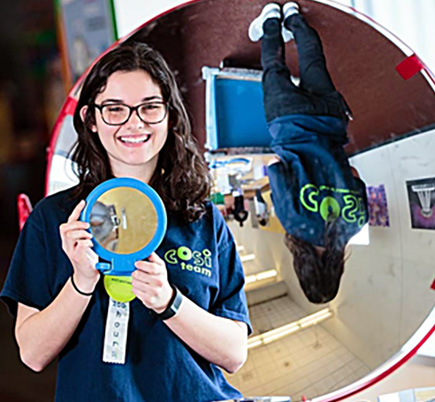 Teaching science
Performing shows
Assisting with workshops
Assisting with Science Days
Little Kidspace® Volunteer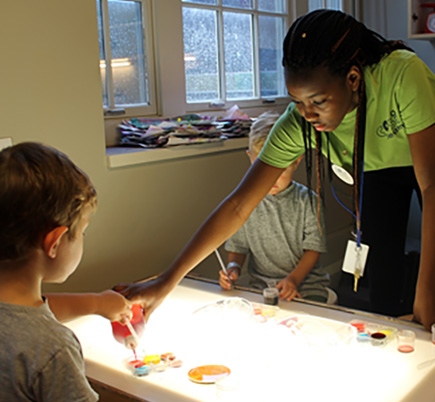 Teaching young kids
Facilitating education and craft activities
Assisting LKS entrance desk
Guest Service Volunteer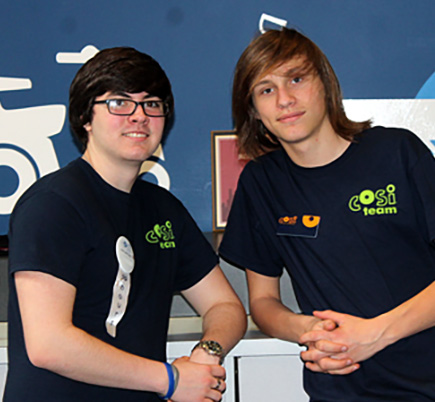 Assisting visitors at the Guest Service desk
Ushering National Geographic Giant Screen Theater and Planetarium shows
Entrance greeting
Assisting with group arrival
Leadership and Skills Development:
The Shining Team Achievement Reward (STAR)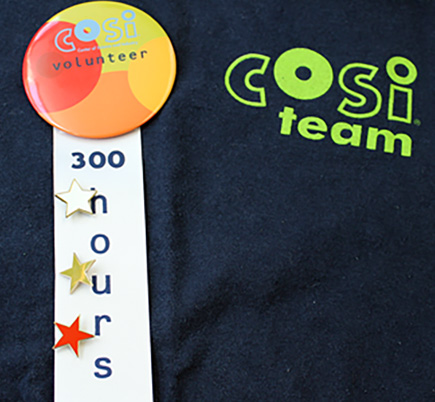 As volunteers develop their COSI knowledge and soft skills one level at a time, they are recognized for their achievement and awarded with new professional development opportunities. Each level has its own requirements. Levels are: White STAR, Green STAR, and Red STAR.
Leadership & Professional Development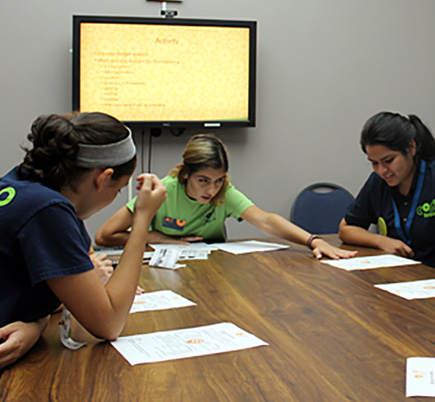 Volunteers that have earned their Green STAR get the opportunity to participate in Leadership and Professional Development Workshops to help prepare them to enter the workforce. These workshops include such topics as Resume Writing, Interview Skills, Personal Finance, and Event Planning.
The Apprentice Position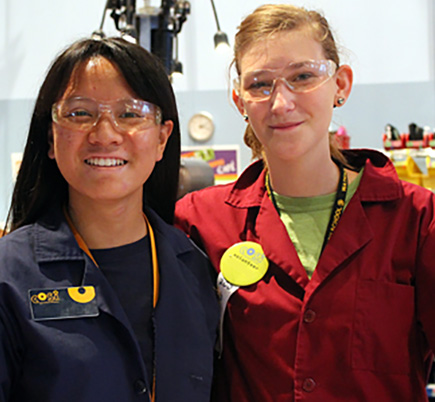 Volunteers that have earned their Red STAR, and are at least 16 years old, are eligible to apply for this highly competitive paid positions. Apprentices help select and mentor the next generation of COSI youth volunteers.
COSI's Youth Volunteer Program is currently full. Please check out other great COSI programs for middle and high school students through Camp COSI.
Email us for any questions!
This email address is being protected from spambots. You need JavaScript enabled to view it.