Adult Volunteer Experience
(age group: 18+ years of age)
COSI's Adult Volunteer Experience is a unique opportunity for individuals to help further COSI's mission by serving our guests and providing a unique science learning experience while meeting people and exploring new interests.
"I attended school here (when it was Central High), but I never thought I would have the opportunity to come back and volunteer here. I have met so many lovely and caring people. Volunteering at COSI is like working with one big family. I have been trained in so many things. If you know of a youth or adult that is interested in volunteering send them our way for fun, family and learning." -Roberta Driscoll
How to Apply: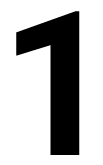 Complete the
Adult Volunteer Application Form
. Once you submit your application, you will receive a confirmation email.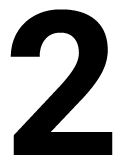 Attend an interview session. You will be contacted by the COSI team to schedule it.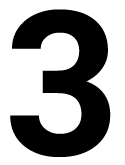 Following a successful interview, COSI will complete a reference and background check.

If selected, you will need to attend an onboarding session designed to help prepare you for your role as a COSI Volunteer.
Available Positions:
Special Events Volunteer (click for details)
Posted
Wednesday, 07 March 2018
Objective
Enrich the COSI experience through support of special events, during peak periods at COSI, and by assisting with special projects.
Education/Experience
Candidates must possess good communication and organizational skills, have a passion for educating the public, and enjoy working with people of all ages and backgrounds. Candidate must have the ability to interact effectively with children, adults, parents, teachers and team members. Candidate must also be able to stand for long periods of time, be comfortable performing in front of large and small audiences, including one-on-one interactions.
Duties & Responsibilities
ESSENTIAL JOB FUNCTIONS include, but are not limited to:
A. Interact with guests by answering questions and assisting with their needs while they are in the building and provide concierge level guest services to all guests and Team.
B. Assist with special projects that may include (but not limited to) prepare mailings, data entry, assemble kits.
C. Assist with special events. Most events will happen in and around COSI. Some events may happen at various locations around the city. Tasks may include (but not limited to) facilitating learning activities, greeting, coat check, direction finding.
D. Develop and maintain knowledge of exhibition areas, the building, programs, and shows.
E. Provide creative input to enhance the guest experience.
F. Support general COSI operations through participation in team meetings, volunteer trainings, and extended training opportunities such as COSI University.
G. Serve as an example to other COSI team members in matters of appearance, attitude, and performance in a manner best serving COSI team members and guests.
H. In accordance with COSI's Guest Services Strategy, and as opportunities present themselves, provide excellence in guest services by assuring guest safety, using courtesy to drive each guest interaction, by delivering the COSI show, and by keeping operations efficient.
I. Perform other duties as assigned by Project Leads, Special Event Team Members, or members of the Volunteer and Community Resources Team.

COSI AGREES TO PROVIDE:
A. Orientation and Training
B. Ongoing skill development
C. Coaching from supervisor and others to encourage personal development
D. Free Parking – location on COTA bus line
E. Discounts in the Atomic Café and Science2Go! Shop
F. Recognition and invitations to special events
G. Membership after 100 hours
Reports to
Manager of Community Education Initiatives
Hours
Minimum of 2 events in a 6 month period
Email us for any questions!
This email address is being protected from spambots. You need JavaScript enabled to view it.