Lunar Landing 50th Anniversary Event at COSI
Celebrate the lunar landing 50th anniversary Saturday, July 20th at COSI. Build and launch paper rockets, see model rockets from the Buckeye Space Launch Initiative and see Apollo 11: First Steps Edition on COSI's Giant Screen.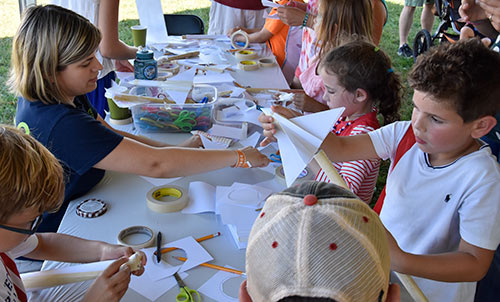 Join COSI STEM Star and Whitehall Fire Chief Preston Moore as he talks about his rocket building workshops with area youth that encourage excitement around STEM careers.
Activities:
Shooting Stars:
Explore a real meteorite (also known as a shooting star) and witness the process of ablation, which causes shooting stars to glow.
Vacuum Cart:
See air pressure in action and find out what happens to some everyday objects when that pressure is taken away.
Reaction Rockets:
For every action there is an equal and opposite reaction. Test Newton's 1st law of motion for yourself through simple rockets.
Now Showing in COSI's National Geographic Giant Screen Theater: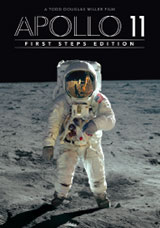 Apollo 11: First Steps Edition
A thrilling giant-screen experience that showcases the real-life moments of the first lunar landing, Apollo 11: First Steps Edition takes you straight to the heart of this historic human endeavor. With never-before-seen 70mm footage and a trove of newly discovered audio recordings, the filmmakers reconstruct the Apollo 11 mission in astonishing detail. Audiences will experience the exhilarating final moments of preparation, the countdown, liftoff, landing and return of this historic mission—one of mankind's greatest achievements.
Click here for tickets.