The Ultimate Window to the World
The National Geographic Giant Screen is your portal to explore science, culture, history and nature. Through the immersive experience of the giant screen, combined with 3D technology, Dolby surround sound and 4K projection providing the clearest, life-like images - you will be transported to the inside of a molecule, to the edge of space, to beautiful and distant lands.

Closed captioning is available in COSI's National Geographic Giant Screen Theater for films whose producers have provided it. Please contact a theater usher for assistance with these devices and services. Please contact COSI to learn which current films contain this resource.

Please note the shows begin promptly at the listed time.
Now Showing:

Amazon Adventure 3D

Amazon Adventure tells the epic, true story of explorer Henry Bates' fascinating 11 year journey through the visually stunning and biodiverse Amazon rainforest as a young man who risks his life for science in the 1850's. Learn More
Best for ages 7+ | Running Time 45 minutes | Shown in 3D
Showtimes:
Jan 10 - Mar 6: 12:00pm | 2:00pm | 4:00pm
Mar 7 - Mar 16: 11:00am | 1:00pm | 3:00pm
Mar 17 - Mar 31: 11:00am | 3:00pm
Apr 2 - May 23: 11:00am | 1:00pm | 3:00pm

Now Showing:

Natural History Museum Alive

The fantasy that drives sleepovers and fires the imagination of every museum visitor is at the very heart of Museum Alive 3D: what if the exhibits could come to life? In this dramatic, informative and entertaining film, audiences get to follow one lucky visitor who stays in the museum after dark, when the most fascinating extinct prehistoric creatures rise again. Dinosaurs, a sabre-tooth tiger, giant birds and monster reptiles escape their display cases, shake off the dust and explore the museum, by means of stunning special effects. And far from being just fantasy, everything in Museum Alive 3D is firmly rooted in the latest science, through a unique collaboration between leading palaeontologists and award-winning CGI artists. Audiences will be treated to a thrilling, spectacular film that both educates and entertains - because as the lights go down, the past comes roaring back to life! Learn More
Best for ages 7+ | Running Time 45 minutes | Shown in 3D
Showtimes:
Mar 7 - Mar 16: 12:00pm | 2:00pm | 4:00pm
Mar 17 - Mar 31: 12:00pm | 2:00pm | 4:00pm | 6:00pm
Apr 2 - May 23: 12:00pm | 2:00pm | 4:00pm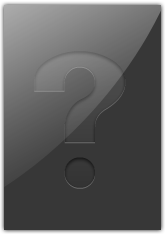 Now Showing:

Teacher's Choice Films

See the film on your choice from COSI's library of award-winning giant screen documentaries during your field trip or group visit. Available films.
Showtimes:
Daily: 10:05am
New 4K Digital Projection System
COSI has the most cutting edge technology in digital projection with the recent installation of 4K projection which creates a larger, sharper, brighter image. COSI can now show the highest frame rate in the industry - 60 frames per second - the next frontier for digital movie making. Come see it for yourself!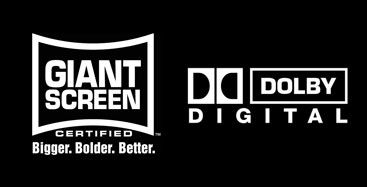 More than Movies
COSI's partnership with National Geographic extends beyond the theater to bring you additional world-class programming and experiences. Watch for National Geographic speakers and workshops, as well as programs co-developed by National Geographic for COSI members and visitors.