The Ultimate Window to the World
The National Geographic Giant Screen is your portal to explore science, culture, history and nature. Through the immersive experience of the giant screen, combined with 3D technology, Dolby surround sound and 4K projection providing the clearest, life-like images - you will be transported to the inside of a molecule, to the edge of space, to beautiful and distant lands.

Closed captioning is available in COSI's National Geographic Giant Screen Theater for films whose producers have provided it. Please contact a theater usher for assistance with these devices and services. Please contact COSI to learn which current films contain this resource.

Please note the shows begin promptly at the listed time.
Now Showing:

America's Musical Journey 3D

America's Musical Journey follows singer/songwriter Aloe Blacc as he traces the roots of American music and explores the great musical cities—places like New Orleans, Chicago, Nashville, Miami, New York City and more—where such electrifying art forms as jazz, the blues, country, soul and rock and roll were born. Learn More
Best for ages 7+ | Running Time 40 minutes | Shown in 3D
Showtimes:
May 24 - Sept 3: 12:00pm | 2:00pm | 4:00pm




Now Showing:

Backyard Wilderness 3D

Backyard Wilderness will surprise and entertain viewers with the unexpected wonders of nature that are right under our noses - in our own backyards. Spanning a seasonal year around a suburban home, the film displays a stunning array of unique wildlife images and behavior - all captured by cameras mounted inside dens and nests, and moving along the forest floor and pond bottom, to reveal its inhabitants in rare and breathtaking intimacy. Learn More
Best for ages 7+ | Running Time 45 minutes | Shown in 3D
Showtimes:
May 24 - Sept 3: 11:00am | 1:00pm | 3:00pm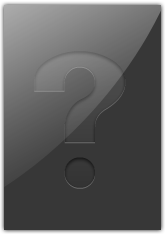 Now Showing:

Teacher's Choice Films

See the film on your choice from COSI's library of award-winning giant screen documentaries during your field trip or group visit. Available films.
Showtimes:
Daily: 10:05am
New 4K Digital Projection System
COSI has the most cutting edge technology in digital projection with the recent installation of 4K projection which creates a larger, sharper, brighter image. COSI can now show the highest frame rate in the industry - 60 frames per second - the next frontier for digital movie making. Come see it for yourself!

More than Movies
COSI's partnership with National Geographic extends beyond the theater to bring you additional world-class programming and experiences. Watch for National Geographic speakers and workshops, as well as programs co-developed by National Geographic for COSI members and visitors.