Historical Figures in Science
Benjamin Bannekar
Mathematician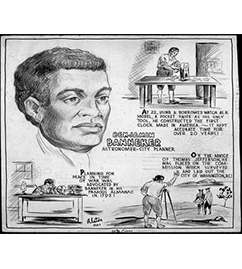 Benjamin Banneker was a free African-American almanac author, surveyor, mathematician and farmer. Born in Baltimore County, Maryland, to a free African-American woman and a former slave, Banneker had little formal education and was largely self-taught. Banneker's knowledge of astronomy helped him author a commercially successful series of almanacs. He corresponded with Thomas Jefferson, drafter of the United States Declaration of Independence, on the topics of slavery and racial equality. Abolitionists and advocates of racial equality promoted and praised his works.
Patricia Bath
Ophthalmologist, Inventor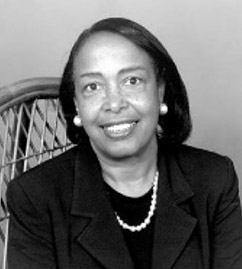 Patricia Era Bath was the first woman member of the Jules Stein Eye Institute, first woman to lead a post-graduate training program in ophthalmology, and first woman elected to the honorary staff of the UCLA Medical Center. Dr. Bath grew up in Harlem, New York and was inspired to get into science by her parents who bought her a chemistry set. She went on to invent the Laserphaco Probe, which was a procedure used for cataract surgery.
Marie Ban Britton Brown
Nurse & Inventor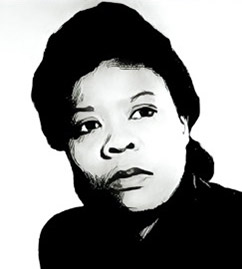 Did you know that the first home security system was invented by a Black nurse? Ms. Brown devised a system that would alert her of strangers at her door and contact relevant authorities as quickly as possible. Her original invention consisted of peepholes, a camera, monitors, and a two-way microphone. The finishing touch was an alarm button that, when pressed, would immediately contact the police. Her patent laid the groundwork for the modern closed-circuit television system that is widely used for surveillance, home security systems, push-button alarm triggers, crime prevention, and traffic monitoring.
George Washington Carver
Agricultural Scientist & Inventor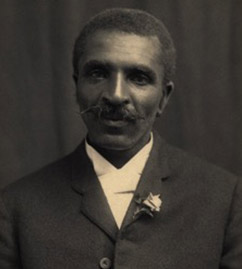 George Washington Carver was an agricultural scientist and inventor who developed hundreds of products using peanuts, sweet potatoes and soybeans. In 1894, Carver became the first African American to earn a Bachelor of Science degree. He actively promoted alternative crops to cotton and methods to prevent soil depletion.
Rebecca Cole
Physician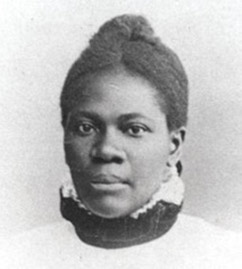 In 1867, Dr. Cole became the second African-American woman to become a doctor in the United States. Cole was a pioneer in providing impoverished women and children access to medical care.
Charles Drew
Physician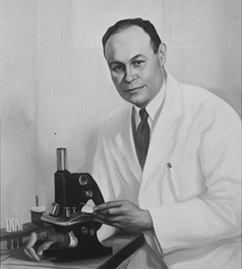 Charles Richard Drew was an American physician, surgeon, and medical researcher. He specialized in the field of blood transfusions, developing improved techniques for blood storage, and applied his expert knowledge to developing large-scale blood banks early in World War II.
Katherine Johnson
NASA Research Mathematician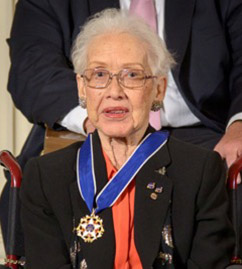 Katherine Coleman Goble Johnson is an African-American mathematician whose calculations of orbital mechanics as a NASA employee were critical to the success of the first manned spaceflight with Astronaut John Glenn, and subsequent U.S. manned spaceflights. Her work was highlighted in the critically acclaimed film, Hidden Figures.
Lewis Latimer
Inventor and Draftsman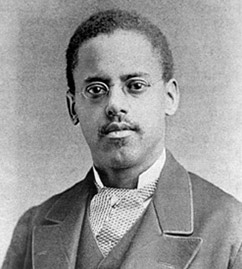 Lewis Latimer drafted the necessary requirements to receive a patent for Alexander Graham Bell's telephone. In 1861, Latimer, along with Joseph Nichols, invented a lightbulb with a carbon filament, an improvement on Thomas Edison's original paper filament, which would burn out quickly, and sold the patent to the United States Electric Company in 1881.
Garrett Morgan
Inventor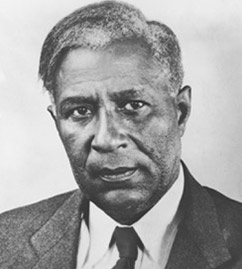 Those who survived either of the World Wars thanks to a gas mask have Garrett Morgan to thank. Morgan first created the "safety hood" to help firefighters navigate smokey buildings, later modifying it to carry its own air supply— making it the world's first effective gas masks. He also had the good sense to add a third position to the traffic signal — yes, there was a time when traffic signals just indicated "stop" or "go" — an addition that further reduced automobile accidents.
Jesse Ernest Wilkins Jr.
Mathematician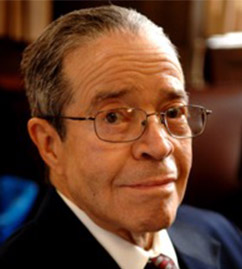 Jesse Ernest Wilkins, Jr. is one of America's most important contemporary mathematicians. At 13, he became the University of Chicago's youngest student. Wilkins continued his studies there, earning bachelor, master, and eventually earning his doctorate degree in mathematics at the age of 19. His greatest contribution to scholarship was the development of mathematical models to explain gamma radiation and his work on developing a shielding against gamma radiation.
Contemporary Scientists
Donna Bell
Engineer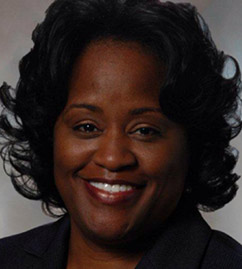 Donna Bell is currently the Chief of Staff and Director of Research Operations at Ford Motor Company. She was recently named the 2018 Technologist of the Year by the Women of Color in STEM Conference. Donna is an experienced engineer and collaborative leader with more than 25 years of demonstrated history delivering first-to-industry technology in the automotive and mobility industry. She recently came to COSI to speak about her experience as a minority in the engineering field at our Color of Science Program Launch!
M. Brian Blake
Computer Scientist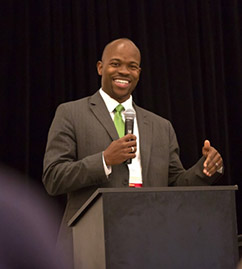 M. Brian Blake is a Computer Scientist and was the first African American tenured professor in Notre Dame's College of Engineering. Blake has published more than 150 refereed articles and publications in the area of software engineering and the integration of Web-based systems. Blake is a HistoryMaker and ScienceMaker.
Ursula Burns
Businesswoman in Tech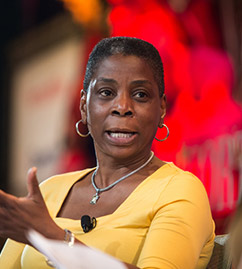 In 2009, after starting at the company as an intern, Ursula Burns became the first African American woman to head a Fortune 500 company when she became the CEO of Xerox. Among other civic positions, she was a leader of the STEM program of the White House from 2009 to 2016. She has been listed multiple times by Forbes as one of the 100 most powerful women in the world. In 2015, she was listed as the 29th. In 2018 she was featured among "America's Top 50 Women In Tech"
Will Burrus
Entrepreneur, President & CEO - Immersive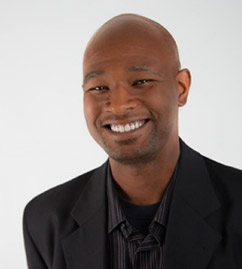 Will Burrus is a visionary technology entrepreneur and executive, known for taking highly complex technology concepts and translating them into practical and accessible business opportunities for everyone. Will has founded seven companies, providing innovative solutions to critical challenges in healthcare, the music industry, human resources and most recently, augmented and virtual reality. He recently came to COSI to speak about his experience as a minority in the technology industry at our Color of Science Program Launch!
Mark Dean
Computer Engineer | Inventor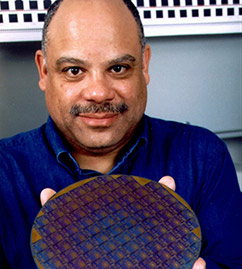 Dr. Mark Dean was as part of the team that developed the ISA bus, and he led a design team for making a one-gigahertz computer processor chip. He holds three of nine PC patents for being the co-creator of the IBM personal computer released in 1981.
Krishna Foster
Chemist and Chemistry Professor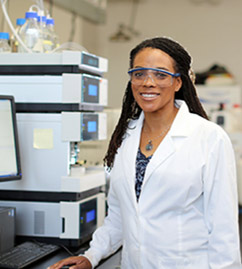 Krishna Foster is a Chemist and Chemistry professor California State University LA. After graduating high school, she received a NASA Fellowship through the Women in Science and Engineering Program. Her work has focused on the effects of sunlight on pollutants at the air-water interface. Dr. Foster sought grants for Minorities Opportunities in Research (MORE), which raises funding specifically to encourage students of color to achieve a doctorate in STEM fields.
Lisa Gelobter
Inventor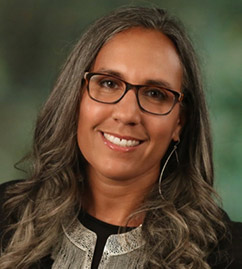 Have you ever enjoyed an animated Gif on the web? If so, you have Lisa Gelobter to thank! Gelobter was integrally involved with the advent of Shockwave, a technology that formed the beginning of web animation. Previously, Lisa was the Interim Head of Digital for BET Networks and ran Technology, Product and Business Operations. Today, you can catch Lisa at the White House, in the United States Digital Service. She is currently serving as the Chief Digital Service Officer with the US Department of Education.
Sharon Haynie
Chemist and Chemistry Professor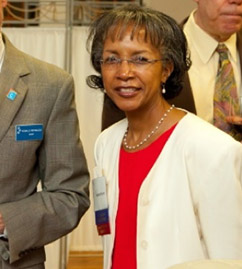 Dr. Sharon Haynie graduated from MIT with a Ph.D. in Chemistry. Haynie authored and co-authored numerous patents, many of which detail processes of using environmentally friendly, bio-inspired pathways in a laboratory setting to create certain organic materials. Haynie has been recognized for her scientific research and serving as a mentor to African Americans pursuing STEM careers.
Mae Jemison
Engineer, Physician & NASA Astronaut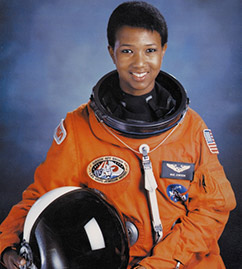 Dr. Mae Jemison became the first African American woman to travel in space when she went into orbit aboard the Space Shuttle Endeavour on September 12, 1992. She received her bachelors degree in Chemical Engineering from Stanford University, and her Doctorate degree in medicine from Cornell University.
Lonnie Johnson
Aerospace Engineer & Inventor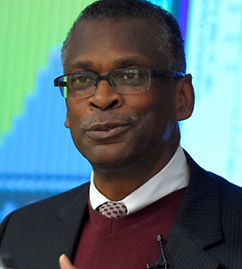 Lonnie Johnson is an inventor and engineer who holds more than 120 patents. He is the inventor of the Super Soaker water gun, which has been among the world's bestselling toys every year since its release. After he graduated with a Masters degree in Nuclear Engineering from Tuskegee University, Johnson joined the U.S. Air Force, where he worked on the stealth bomber program. Later, he worked at NASA's Jet Propulsion Lab with the nuclear power source for the Galileo mission to Jupiter.
Thomas Mensah
Ghanaian-American Chemical Engineer & Inventor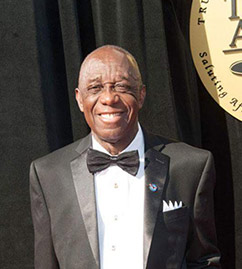 Thomas O. Mensah is a Ghanaian-American chemical engineer and inventor. His works are in fields relating to the development of fiber optics and nanotechnology. He has 14 patents, 7 of which awarded within a period of six years, and was inducted into the US National Academy of Inventors in 2015.
Betty Pace
Sickle Cell Researcher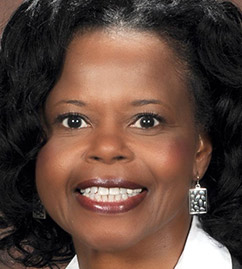 Dr. Pace, a sickle cell disease researcher, is the Interim Chief of the Pediatric Hematology/Oncology Division, Francis J. Tedesco Distinguished Chair, and Director of the Pediatric Sickle Cell Program at the Medical College of Georgia at Augusta University in Augusta, Georgia. Dr. Pace has dedicated significant time to mentoring and promoting diversity in hematology research and In 2017, the American Society of Hematology honored her with its inaugural Award for Leadership in Promoting Diversity.
Arlie Petters
Mathematical Physicist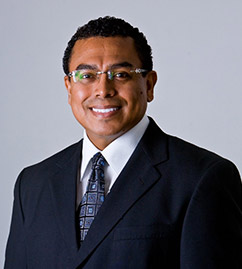 Dr. Petters is a Belizean-American mathematical physicist, who is the Benjamin Powell Professor of Mathematics and a Professor Physics and Economics at Duke University. Petters is a founder of mathematical astronomy, focusing on problems connected to the interplay of gravity and light and employing tools from astrophysics, cosmology, general relativity, and high energy physics.
Jasmine L. Sadler
Aerospace Engineer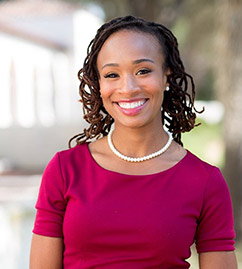 Inspired by the Columbia Space Shuttle disaster, Jasmine decided to pursue Aerospace Engineering at the University of Michigan. Through her desire to mix her love of dance with her love of math and science, Jasmine created her own company, The Steam Collaborative, which educates children and their parents about STEM from an artistic perspective.
Edward Tunstell
NASA Engineer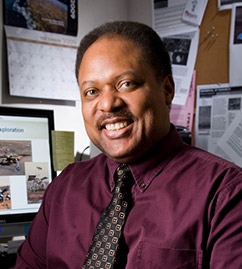 Dr. Edward Tunstel is a Senior Robotics Engineer at NASA JPL. He earned the Ph.D. in electrical engineering at University of New Mexico. His expertise is in robot navigation, fuzzy logic and autonomous behavior-based control. He currently works on the NASA Mars Exploration Rovers mission as rover autonomous navigation systems engineer and as mobility and robotic arm subsystem lead engineer for mission operations.
Neil DeGrasse Tyson
Astrophysicist | Author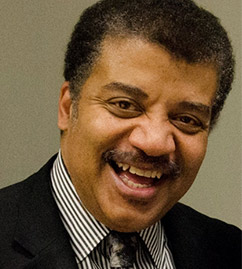 Dr. Neil DeGrasse Tyson is an astrophysicist, author and science communicator. He has been the Frederick P. Rose Director of the Hayden Planetarium at the Rose Center for Earth and Space in New York City. The center is part of the American Museum of Natural History, where Tyson founded the Department of Astrophysics in 1997. He is known for engaging with younger audiences and for his ability to get youth excited about science and space.
Warren Washington
Atmospheric Scientist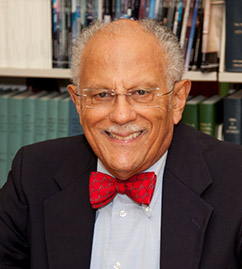 Dr. Warren Washington is one of the first developers of groundbreaking atmospheric computer models which predict future states of the atmosphere, and his work has helped scientists understand climate change. Washington has engaged in research for over 50 years, and has given advice, testimony, and lectures on global climate change.