Special Events and Offers Just for COSI Members

COSI Members, join us for a special sneak peek of COSI's newest limited-engagement exhibition
THE ANIMATION ACADEMY
before it opens on June 26, 2021. This exclusive preview is included with your advanced member reservation for the day.
Friday, June 25, 2021
10:00am to 3:00pm
Reserve Tickets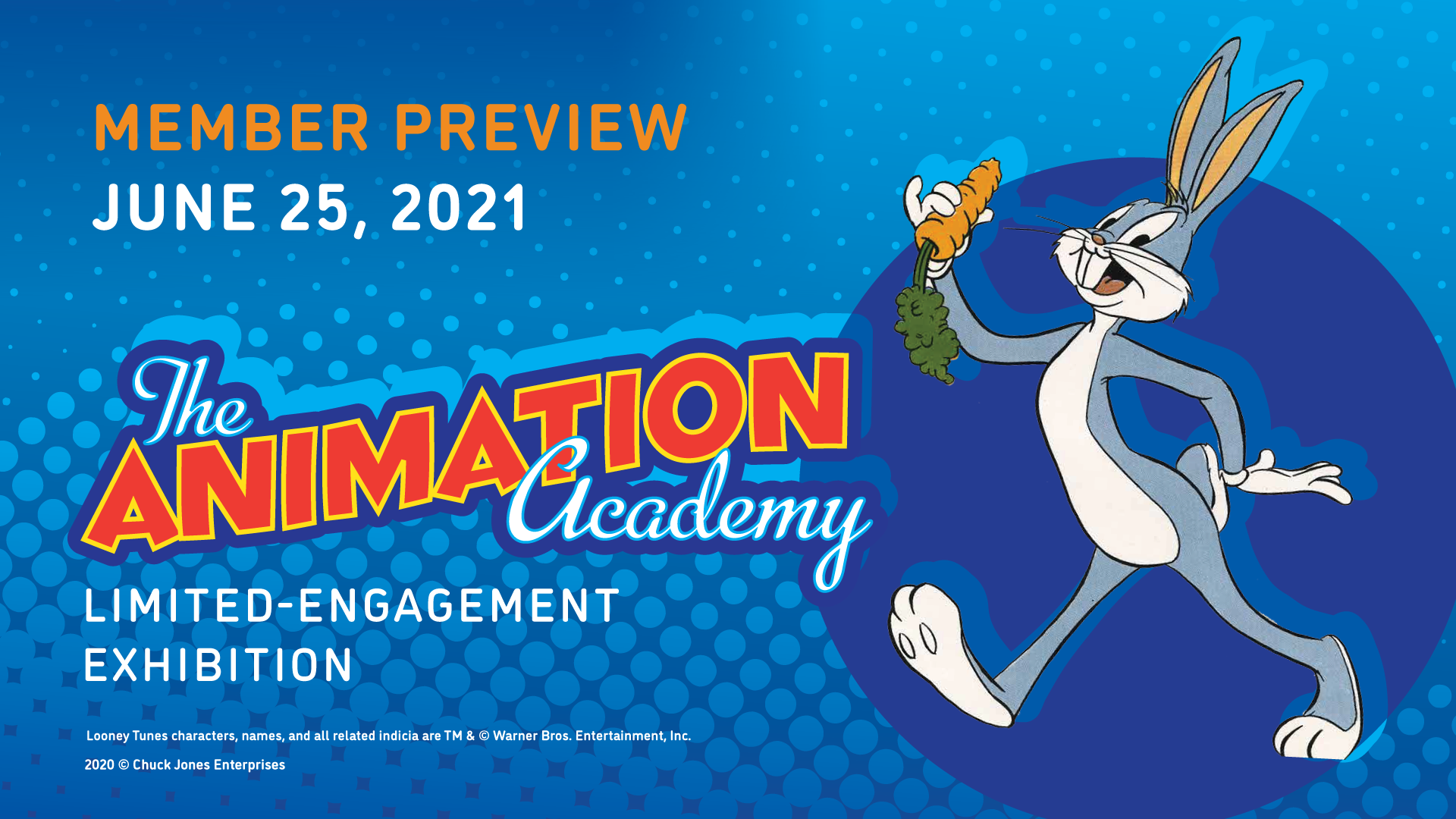 About the Exhibition:
The Animation Academy explores the unique world of animations, from traditional hand drawn cells to exciting breakthroughs in stop motion and CGI. Create your own stop motion animated shorts, learn about the art of storyboarding, and go behind the scenes with artists and animators.
---
ASTC & ACM Reciprocal Admission

The ASTC Travel Passport Program entitles COSI Members to free or discounted admission at 360+ ASTC (Association of Science-Technology Centers) museums.* COSI Premium and Ultimate Family Members also receive a 50% discount on admission to nearly 200 children's museums participating in the Association of Children's Museums (ACM) Reciprocal Network. COSI Members must present their COSI Membership card and photo ID at the Box Office of participating museums to receive reciprocal admission. View the current list of participating museums online, or request a printed list by calling 614.228.COSI (2674). COSI Members are highly encouraged to call participating museums ahead of time to verify admission policies. Other museums may limit the number of COSI Member guests eligible for free admission.

Download the ASTC Museum List (effective May 2021 - October 2021)
Download the ACM Museum List (Updated April 2021)

Please note the following exclusions to the ASTC Travel Passport Program:*
The ASTC Travel Passport Program only entitles visitors to free general admission at participating science centers/museums. It does not include free admission to special exhibits, larger-screen theater presentations nor does it include discounts in museum stores, on parking or other benefits.
To receive Travel Passport Program benefits, you must live more than 90-miles away from the center/museum you wish to visit. The admission staff has the right to request proof of residence to apply the benefits. Per ASTC policy, this distance is measured "as the crow flies," meaning that it is based on the linear radius between your place of residency and participating science center/museum you plan to visit, not driving distance.
Additionally, Science Centers/Museums located within 90-miles of each other are excluded from the Travel Passport Program unless exclusion is lifted by a mutual agreement. 90-miles is measured "as the crow flies" rather than by driving distance. COSI Members visiting the Boonshoft Museum of Discovery (Dayton, Ohio), the Works (Newark, Ohio), and the SPI-Spot (Mt. Vernon, Ohio), will receive 50% off general admission due to separate reciprocal agreements.
ASTC free reciprocal admission to COSI does not include the American Museum of Natural History Dinosaur and Special Exhibition Gallery, COSI Planetarium, COSI Giant Screen Theater or the COSI Motion Simulator. Tickets for these experiences may be purchased at COSI's Box Office.
---