COSI's Interactive Videoconference programs connect your students with scientists, doctors, and COSI educators for a LIVE interactive two-way experience. Bring a Wireless Workshop into your classroom digitally to have your students experience the fun and excitement of hands-on learning. Or join a STEMM Connection to get an up close look inside a career in STEMM.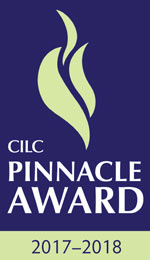 COSI is proud to be a recipient of the 2017-2018 CILC Pinnacle Award. "The Pinnacle Award is given annually, by the CILC, to organizations that receive outstanding scores on program evaluations submitted by educators and Activity Directors. Receiving the award indicates remarkable quality of educational content and exceptional skill at program delivery."
COSI uses Zoom, an online videoconferencing service, for all Interactive Videoconference programs. Sites have the option to connect with a compatible videoconferencing codec or PC, Mac tablet or even smartphone. See our Options for Connecting page for more information.
IVC Policies and Payment
This email address is being protected from spambots. You need JavaScript enabled to view it.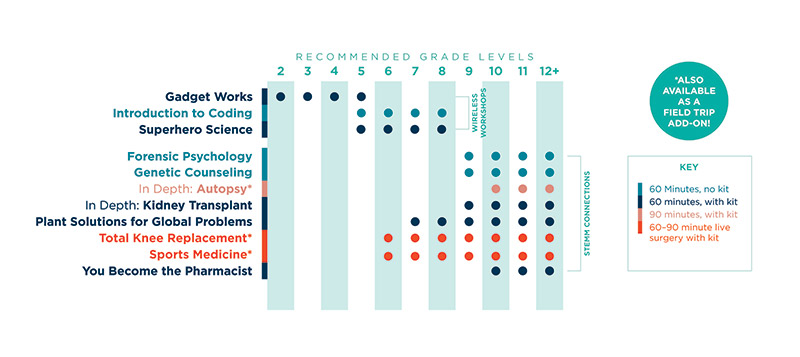 Wireless Workshops
A single point connection between COSI and your site, available On-Demand
Explore engineering by disassembling a windup toy to reveal its inner workings.
Grade Levels: Grades 2-5
Use MIT's Scratch platform to explore the fields of computer programming and video game design in a creative and artistic challenge based experience.
Grade Levels: Grades 5-8
Bring the science fiction of comic books to life through the eye of a scientist as you explore levitation, flight and more.
Grade Levels: Grades 5-8
STEMM Connections
(science, technology, engineering, math and medicine)
A multi-point connection between COSI, your site and several other sites, available at pre-scheduled dates and times.
* Select programs are also available as a field trip add-on for groups visiting COSI.
STEMM Connections Availability
Please use the calendar below to view all available program dates. Use the dropdown menu to select a specific program. To reserve a program, please visit your reservation dashboard or click the link below.
Reserve IVC Program