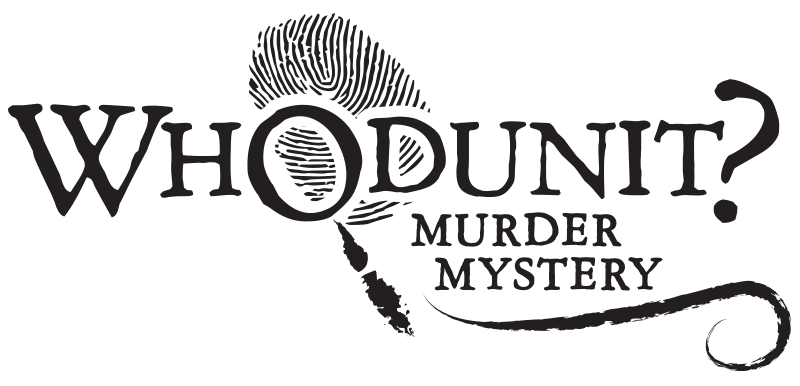 Whodunit: Speakeasy
A Murder-Mystery Adventure
Saturday, October 21 (7:00pm-11pm)
This isn't your average evening at COSI. A murder has been committed, and now you have to uncover the culprit. Be transported to the Prohibition era where you can explore COSI's classic exhibits, enjoy small plates/appetizers and cash bar, and interview key witnesses in order to solve the murder case. Can you put the clues together before it's too late?
The year is 1928 and Prohibition is an abject failure. Tony Tellfree is the undisputed king of the speakeasy on the west side of Columbus, Ohio. People come from all over to visit his illicit establishment. On October 21, he was scheduled to open his latest and greatest establishment – right under the noses of the authorities.

Until he was murdered!

Because of his long list of associations with a cast of unsavory characters, there is no shortage of suspects. The sheriff has deputized all the partygoers and tasked them with interrogating all of the suspects to find Tony's murderer:

The Mayor (William "Bill" Bamford): It is an open secret in certain circles that the mayor is a drunk himself, yet he maintains appearances by donating to the Temperance Society.

The Wife (Betsy Bamford): The mayor's wife is notoriously loose-lipped. Her gossiping is legendary amongst the city's elite. The only thing she keeps her mouth shut about is her own secrets.

The Competitor (Gabriella "Gabbie" Guliver): Tony is, of course, not the only speakeasy operator in town. While not as successful, Gabbie's establishment has its own following.

The Teetotaler (Elisabeth "Liz" Lightfoot): The most prominent member and president of the Temperance Society is very upfront about wanting to shut down all of the speakeasies in town and combatting the "demon drink."

The Bootlegger (Cylus O'Sullivan): Prohibition has been a boon to some, including Cylus, who has prospered. He sells to both competing speakeasies and his alliances are always in flux.

The Inheritor (Tommy Tellfree): Tony's younger brother has never really excelled at anything and has always lived in his more charismatic brother's shadow. But even someone like Tommy recognizes a golden opportunity when it presents itself…
Purchase Tickets
Tickets are:
$32/ea Member
$40/ea Nonmember