College Internships
Looking for a way to build your resume while putting to use the skills you are learning in the classroom? COSI may have the perfect internship for you!

Our internships are project-based. This experience is part of the volunteer program and all internships are unpaid. Minimum time requirement may vary according to internship position (see position descriptions in the Internship Opportunities section below).
Benefits of interning with COSI:
Sharpen your skills or develop new ones
Build your professional and social network
Get the inside scoop on COSI's exhibits and events
Free admission to COSI
Free parking on day of service
Discounts in COSI's store and café
COSI Individual+guest membership after 100 hours of volunteer service
Letters of recommendation
We will equip you for success through training and orientation, coaching and guidance
How to Apply: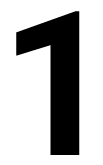 Check the open Internship Opportunities listed below, and choose the one you wish to apply for. Send your resume and cover letter to Carla Mello at
This email address is being protected from spambots. You need JavaScript enabled to view it.
and include the name of the position in the subject of the email. Applications will remain open until the position is filled. The selection of resumes may take up to a month after the position is open.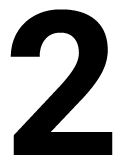 If your resume is selected, you will be contacted by your chosen position's supervisor in order to schedule an interview. During the interview you will be asked to fill out a background check release form and to provide references' contacts.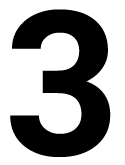 If you are selected for the position, and if your background and reference checks are cleared, COSI will schedule an onboarding class to get you ready for your first day of service. During the onboarding you will learn about COSI's policies and procedures, including dress code and parking instructions.

After onboarding, the position supervisor will contact you to schedule your first day of service. Note that the onboarding class also counts as time of service.
Internship Opportunities:
Audience Development Internship (click for details)
Posted
Friday, 24 August 2018
Objective
Assist the Manager of Adult Engagement and Audience Development Team in preparation and execution of special events.
Education/Experience
Ideal candidate possesses excellent organizational skills, is energetic and flexible, able to coordinate diverse tasks, able to establish good working relationships with team members, and is willing to learn on the job. They should have strong interpersonal and communication skills. They will need to work independently once assigned to a task. Willingness to learn new skills and keep up with a fast-paced work environment is a must. Proficiency with Microsoft Office suite is required.
Duties & Responsibilities
A. Assist with preparation of logistics for events and programs such as COSI After Dark, festivals, Theater events, etc. B. Attend planning meetings as needed C. Stage materials for events such as signs and guest/vendor packets D. Assist with procuring and staging program supplies E. Assist with day-of execution of monthly COSI After Dark events
F. Perform other departmental duties as assigned
G. Support general COSI operations through participation in team meetings and extended training opportunities
H. Serve as an example to other COSI Team Members and Volunteers in matters of appearance, attitude, and performance in a manner best serving COSI Team Members and guests
I. In accordance with COSI's Guest Services Strategy and as opportunities present themselves, provide excellence in guest services by assuring guest safety, using courtesy to drive each guest interaction, by delivering the COSI show, and by keeping operations efficient DIVISION: Audience Development SCHEDULE/HOURS: Varied schedule including mostly weekdays but also some weekends and evenings. Must have evening availability for the first and second Thursdays of each month. 100 hour minimum commitment.
AGE REQUIREMENT: 18+
Reports to
Manager of Adult Engagement and Audience Development Team

Unpaid Internship
Marketing Intern (click for details)
Posted
Thursday, 15 February 2018
Objective
Assist the Marketing Coordinator and Marketing Team in data entry, market research, promotional activities, and record maintenance relating to COSI's marketing and public relations efforts.
Education/Experience
Ideal candidate possesses excellent organizational skills, is energetic and flexible, able to coordinate diverse tasks, able to establish good working relationships with team members, and has excellent verbal and written communication skills. Punctual and able to work dependably with minimum supervision. One year of collegiate coursework (required).One year of marketing collegiate coursework (preferred, but not required). Familiarity with Microsoft Office software applications (Word, Excel, PowerPoint, Access)
Duties & Responsibilities
A. Assist with data entry and mailing list maintenance. B. Support marketing campaigns and help measure campaign effectiveness. C. Attend and contribute to meetings where and when appropriate. D. Become familiar with COSI and its offerings. E. Assist as needed with setup and staffing of COSI information tables at public events and professional conferences (occasional weekend work may be required).
F. Assist PR Manager with upcoming media events.
G. Complete intern projects approved by the Marketing Coordinator.
H. Perform other departmental duties as assigned.
I. Support general COSI operations through participation in team meetings and extended training opportunities.
J. Serve as an example to other COSI team members in matters of appearance, attitude and performance in a manner best serving COSI team members and guests.
K. In accordance with COSI's Guest Services Strategy and as opportunities present themselves, provide excellence in guest services by assuring guest safety, using courtesy to drive each guest interaction, by delivering the COSI show, and by keeping operations efficient. DIVISION: Marketing SCHEDULE/HOURS: 8-15 hours/week, varied schedule including weekdays, regular business hours, evenings, weekends, and holidays. 100 hour minimum commitment.
AGE REQUIREMENT: 18+
Reports to
Marketing Coordinator
Hours
8-15 hours/week

Unpaid Internship
If we don't have an opportunity that matches your interests and talents, contact Carla Mello at
This email address is being protected from spambots. You need JavaScript enabled to view it.