College Internships
Looking for a way to build your resume while putting to use the skills you are learning in the classroom? COSI may have the perfect internship for you!

Our internships are project-based. This experience is part of the volunteer program and all internships are unpaid. Minimum time requirement may vary according to internship position (see position descriptions in the Internship Opportunities section below).
Benefits of interning with COSI:
Sharpen your skills or develop new ones
Build your professional and social network
Get the inside scoop on COSI's exhibits and events
Free admission to COSI
Free parking on day of service
Discounts in COSI's store and café
COSI Individual+guest membership after 100 hours of volunteer service
Letters of recommendation
We will equip you for success through training and orientation, coaching and guidance
How to Apply: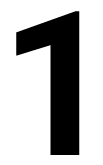 Check the open Internship Opportunities listed below, and choose the one you wish to apply for. Send your resume and cover letter to Rachael Rohrig at
This email address is being protected from spambots. You need JavaScript enabled to view it.
and include the name of the position in the subject of the email. Applications will remain open until the position is filled. The selection of resumes may take up to a month after the position is open.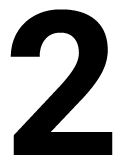 If your resume is selected, you will be contacted by your chosen position's supervisor in order to schedule an interview. During the interview you will be asked to fill out a background check release form and to provide references' contacts.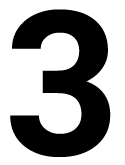 If you are selected for the position, and if your background and reference checks are cleared, COSI will schedule an onboarding class to get you ready for your first day of service. During the onboarding you will learn about COSI's policies and procedures, including dress code and parking instructions.

After onboarding, the position supervisor will contact you to schedule your first day of service. Note that the onboarding class also counts as time of service.
Internship Opportunities:
No internships open at this time fall internship positions open the 21st of May.
If we don't have an opportunity that matches your interests and talents, or if you have questions about our college internship program, send an email to
This email address is being protected from spambots. You need JavaScript enabled to view it.