COSI's Identity Statement
COSI is about inspiring interest in science and encouraging people to want to learn more about their world.
COSI... A Trusted Community Resource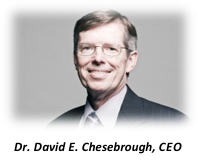 When a committee of COSI team members from different divisions worked together to create our identity statement several years ago, each vice-president, along with myself, placed a framed plaque of those words on our desks as we believed they truly described what COSI is about. We also posted flyers with these words throughout the employee areas of the building because we wanted the COSI team to remember that COSI is a trusted community resource, and we have proudly held that distinction for more than 50 years. Of course, there is much to be proud of; over the years we have offered many programs and experiences that demonstrate we are a diverse and inclusive science center:
We offer special events that encourage girls to discover science and meet female role models,
We provide field trips that give high school students the opportunity to meet leading scientists who are culturally diverse,
We invite the general public to attend lectures that explore concepts across science and religion,
We make available multiple discounts that ensure all children can visit COSI regardless of their ability to pay,
We value the safety of all our guests and have installed signs with universal-design symbols throughout the building so most people can understand what to do in the case of an emergency regardless of their language.
Since 1964, COSI has welcomed more than 33 million visitors from all 50 states and numerous foreign countries. We are proud to serve so many people of different backgrounds who are interested in science and visit COSI to learn more about their world and make informed personal and societal choices. COSI is an inclusive place where all members of this diverse community are encouraged to feel welcomed; and respect for every person is at the heart of all of our work. COSI values diversity and aspires to be an environment for our guests and our team, where diversity is understood, recognized, respected, and celebrated to enrich the community overall and the individual lives of all members of the community.
Our Diversity & Inclusion Vision
We are COMMITTED
With the full support of our Board of Trustees, the COSI leadership is committed to diversity as an advantage for creating greater relevance in the community, business strength, and sustainability.
We are INCLUSIVE
As a trusted community resource, COSI is a welcoming and sensitive place for all people regardless of gender, age, race, religious background, language, socio-economic status, ability, sexual orientation, or ethnicity.
We are DIVERSE
COSI recruits, hires, and develops a diverse team of people who value and respect differences so that everyone can bring their best to the workplace to maximize our community impact and business success.
We are LEADERS
As a recognized leader in the museum field, COSI is among the first to place diversity as a priority in our values and accountabilities, ensuring that real and relevant science is accessible for everyone.
COSI has accomplished a lot toward being a welcoming and sensitive place, but our work is not over. We recently appointed Azuka I. MuMin as our Senior Vice President of Engagement and Impact. As a member of our leadership team she is leading the development of the diversity & inclusion strategy and execution for COSI. Please visit this webpage often as we update you on our plans. COSI is very proud to be part of this diverse, smart, and open community and we will continue to work hard to serve you as the #1 science center in the country. We welcome your feedback as we continue this very important work. Please feel free to This email address is being protected from spambots. You need JavaScript enabled to view it. with questions or comments.

David E. Chesebrough
COSI President & CEO