The National Geographic Giant Screen Theater - the Ultimate Window to the World
The National Geographic Giant Screen is your portal to explore science, culture, history and nature. Through the immersive experience of the giant screen, combined with 3D technology, Dolby surround sound and 4K projection providing the clearest, life-like images - you will be transported to the inside of a molecule, to the edge of space, to beautiful and distant lands.
Annual Presenting Media Sponsor: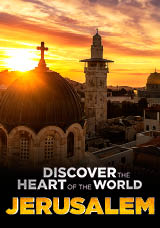 Now Showing:

JERUSALEM

Filmed for the first time in 3D and for the giant screen, JERUSALEM immerses audiences into one of the world's most beloved cities. Discover why this tiny piece of land is sacred to three major religions through the stories of Jewish, Christian and Muslim families who call Jerusalem home. Join renowned archaeologist, Dr. Jodi Magness, as she travels underground to solve some of this city's greatest mysteries. Find out why, after thousands of years, Jerusalem and the Holy Land continue to stir the imagination of billions of people. Unprecedented access to the city's holiest sites, as well as rare and breathtaking aerial footage of the Old City and the Holy Land, combine to make JERUSALEM a unique and stunning cinematic experience. Learn More
Running Time 45 minutes | Shown in 3D and 2D

Faith Guides Education Guides
Showtimes*:
*March 11-May 31: 12:00 (3D) | 2:00 (2D) | 4:00 (3D)
*Please consult COSI's operating schedule for days when COSI is closed
Now Showing:

Tiny Giants 3D

Take an extraordinary adventure into magical worlds beneath our feet that most of us never see – one where life is lived at an extraordinary intensive pace, where everything we know seems turned on its head. Experience the hidden kingdoms of the Enchanted Forest and the unforgiving desert of the Wild West.

From BBC Earth, this is the story of a day in the life of two little heroes: a scorpion mouse and a chipmunk. For each of them this will be a day they never forget. It's a story of drama, danger and courage, of insight and revelation, a journey to discover and understand a new and fascinating natural history. Learn More
Running Time 46 minutes | Shown in 3D
Showtimes:
March 16 - May 31: 11:00am | 1:00pm | 3:00pm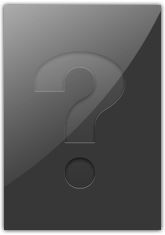 Now Showing:

Teacher's Choice Films

See the film on your choice during your field trip or group visit, including Tornado Alley, Titans of the Ice Age, D-Day: Normandy 1944, Wild Ocean, We the People and many others from COSI's library of award-winning giant screen documentaries. Learn More
Showtime:
Wednesday - Sunday: 10:15am
New 4K Digital Projection System
COSI has the most cutting edge technology in digital projection with the recent installation of 4K projection which creates a larger, sharper, brighter image. COSI can now show the highest frame rate in the industry - 60 frames per second - the next frontier for digital movie making. Come see it for yourself!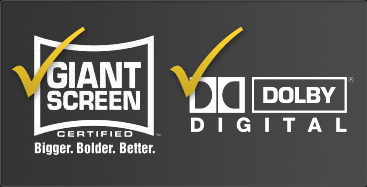 More than Movies
COSI's partnership with National Geographic extends beyond the theater to bring you additional world-class programming and experiences. Watch for National Geographic speakers and workshops, as well as programs co-developed by National Geographic for COSI members and visitors.