The Ultimate Window to the World
The National Geographic Giant Screen is your portal to explore science, culture, history and nature. Through the immersive experience of the giant screen, combined with 3D technology, Dolby surround sound and 4K projection providing the clearest, life-like images - you will be transported to the inside of a molecule, to the edge of space, to beautiful and distant lands.
Annual Presenting Media Sponsor:





Please note the shows begin promptly at the listed time.
Now Showing:

National Parks Adventure 3D

National Parks Adventure 3D takes audiences on the ultimate off-trail adventure into America's awe-inspiring great outdoors. For 100 years, such spectacularly wild and beautiful places as Yellowstone, Yosemite, the Everglades, the Redwoods, and Arches have been a living monument to the nation's vast and untamed wilderness. Now, captured with IMAX® 3D cameras and shown in full glory on the world's largest screens, National Parks Adventure 3D, narrated by Academy Award® winner Robert Redford, celebrates the majesty of these treasured landscapes. Join worldclass mountaineer Conrad Anker, adventure photographer Max Lowe, and artist Rachel Pohl as they bike, hike, and climb their way across America's most pristine parks, revealing a tapestry of natural wonders that will inspire the adventurer in us all. Learn More
Running Time 45 minutes | Shown in 3D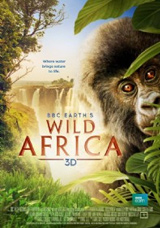 Now Showing:

Wild Africa 3D

Wild Africa 3D takes audiences on a spectacular journey across, over, and through the magical realms of the wildest continent on Earth. Water, the interconnecting force of this enchanted kingdom, serves as a guide, shaping wild Africa and conjuring up life wherever it journeys… traveling above the plains on seasonal winds, cascading along raging rivers or sheltering coral cities. Audiences will be plunged into fantastic places and meet amazing creatures, discovering the fascinating secrets of this incredible world. It's an adventure where you will truly believe the real world is more extraordinary and awe-inspiring than any fiction. Learn More
Running Time 40 minutes | Shown in 3D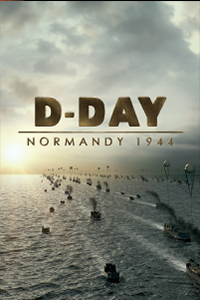 Coming Soon:

D-Day: Normandy 1944

June 6, 1944: The largest Allied operation of World War II began in Normandy, France. Yet, few know in detail exactly why and how, from the end of 1943 through August 1944, this region became the most important location in the world. Blending multiple cinematographic techniques, including animation, CGI and stunning live-action images, "D-Day: Normandy 1944" brings this monumental event to the world's largest screens for the first time ever. Audiences of all ages, including new generations, will discover from a new perspective how this landing changed the world. Exploring history, military strategy, science, technology and human values, the film will educate and appeal to all. Narrated by Tom Brokaw, "D-Day: Normandy 1944" pays tribute to those who gave their lives for our freedom…A duty of memory, a duty of gratitude. Learn More
Running Time 45 minutes | Shown in 2D
Showtimes:
Nov 9-13: 2:00pm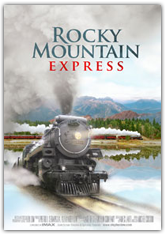 Coming Soon:

Rocky Mountain Express

Rocky Mountain Express propels audiences on a steam train journey through the breathtaking vistas of the Canadian Rockies and highlights the adventure of building a nearly impossible transcontinental railway. Recruited to realize this venture—one of the greatest engineering feats of all time—were engineers and laborers from around the world. The film weaves together spectacular aerial cinematography, archival photographs and maps, and the potent energy and rhythms of a live steam locomotive to immerse audiences in this remarkable story from the age of steam. Learn More
Running Time 47 minutes | Shown in 2D
Showtimes:
Nov 15-20: 2:00pm
Coming Soon:

Journey to the South Pacific 3D

Narrated by Cate Blanchett, Journey to the South Pacific will take moviegoers on a breathtaking 3D adventure to the lush tropical islands of remote West Papua, where life flourishes above and below the sea. Join Jawi, a young island boy, as he takes us on a journey of discovery to this magical place where we encounter whale sharks, sea turtles, manta rays, and other iconic creatures of the sea. Home to more than 2,000 species of sea life, this exotic locale features the most diverse marine ecosystem on earth. An uplifting story of hope and celebration, Journey to the South Pacific highlights the importance of living in balance with the ocean planet we all call home. Learn More
Running Time 40 minutes | Shown in 3D
Showtimes:
Nov 23 - Dec 16 (Wed-Sun): 12:00pm | 2:00pm | 4:00pm*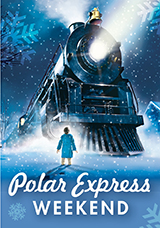 Coming Soon:

Polar Express

Tom Hanks and director Robert Zemeckis ("Forrest Gump"; "Cast Away") reunite for "Polar Express," an inspiring adventure based on the beloved children's book by Chris Van Allsburg. When a doubting young boy takes an extraordinary train ride to the North Pole, he embarks on a journey of self-discovery that shows him that the wonder of life never fades for those who believe. Running Time 100 minutes | Shown in 2D
Showtimes:
Dec 9: Preshow: 7:00pm, Movie: 8:00pm Dec 10-11: Preshow: 9:00am, Movie: 10:00am* | Preshow: 3:00pm, Movie: 4:00pm
*Dec 10-11 10:00am showings are sensory friendly (2D, lower sound, higher light levels)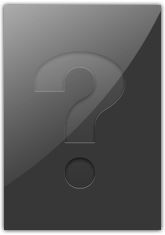 Now Showing:

Teacher's Choice Films

See the film on your choice during your field trip or group visit, including Tornado Alley, Titans of the Ice Age, D-Day: Normandy 1944, Wild Ocean, We the People and many others from COSI's library of award-winning giant screen documentaries. Learn More
Showtimes:
Daily: 10:05am
New 4K Digital Projection System
COSI has the most cutting edge technology in digital projection with the recent installation of 4K projection which creates a larger, sharper, brighter image. COSI can now show the highest frame rate in the industry - 60 frames per second - the next frontier for digital movie making. Come see it for yourself!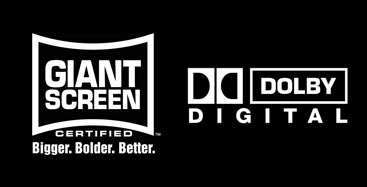 More than Movies
COSI's partnership with National Geographic extends beyond the theater to bring you additional world-class programming and experiences. Watch for National Geographic speakers and workshops, as well as programs co-developed by National Geographic for COSI members and visitors.