The National Geographic Giant Screen Theater - the Ultimate Window to the World
The National Geographic Giant Screen is your portal to explore science, culture, history and nature. Through the immersive experience of the giant screen, combined with 3D technology, Dolby surround sound and 4K projection providing the clearest, life-like images - you will be transported to the inside of a molecule, to the edge of space, to beautiful and distant lands.
Annual Presenting Media Sponsor:





Please note the shows begin promptly at the listed time.
Now Showing:

National Parks Adventure

National Parks Adventure 3D takes audiences on the ultimate off-trail adventure into America's awe-inspiring great outdoors. For 100 years, such spectacularly wild and beautiful places as Yellowstone, Yosemite, the Everglades, the Redwoods, and Arches have been a living monument to the nation's vast and untamed wilderness. Now, captured with IMAX® 3D cameras and shown in full glory on the world's largest screens, National Parks Adventure 3D, narrated by Academy Award® winner Robert Redford, celebrates the majesty of these treasured landscapes. Join worldclass mountaineer Conrad Anker, adventure photographer Max Lowe, and artist Rachel Pohl as they bike, hike, and climb their way across America's most pristine parks, revealing a tapestry of natural wonders that will inspire the adventurer in us all. Learn More
Running Time 45 minutes | Shown in 3D
Showtimes:
March 18 - June 5: 12:00pm | 2:00pm | 3:00pm (Sat-Sun only) | 4:00pm (Except Sat-Sun) June 6 - Sept 5: 12:00pm | 2:00pm | 4:00pm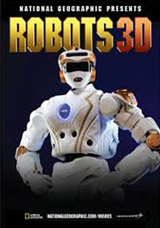 Now Showing:

Robots 3D

Today's robots are nothing short of astonishing. Those coming in the not-too-distant future are simply revolutionary - and they are becoming eerily like us. What does it take to make a humanoid robot - a robot that can do anything we can do without the benefit of a human brain? How close are scientists to replicating some of the particularly challenging human characteristics? ROBOTS 3D answers these questions and more as it showcases the latest developments - the successes and failures - of robotics around the world. ROBOTS 3D is a fascinating and fun look at what makes us human, how far machines can really go to look and act like us, and how humanoids are already changing the world. Learn More
Running Time 40 minutes | Shown in 3D
Showtimes:
March 19 - June 2: 11:00am (Except Friday) | 1:00pm | 3:00pm (Except Sat-Sun)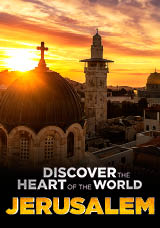 Now Showing:

JERUSALEM

Filmed for the first time in 3D and for the giant screen, JERUSALEM immerses audiences into one of the world's most beloved cities. Discover why this tiny piece of land is sacred to three major religions through the stories of Jewish, Christian and Muslim families who call Jerusalem home. Join renowned archaeologist, Dr. Jodi Magness, as she travels underground to solve some of this city's greatest mysteries. Find out why, after thousands of years, Jerusalem and the Holy Land continue to stir the imagination of billions of people. Unprecedented access to the city's holiest sites, as well as rare and breathtaking aerial footage of the Old City and the Holy Land, combine to make JERUSALEM a unique and stunning cinematic experience. Learn More
Running Time 45 minutes | Shown in 3D and 2D

Faith Guides Education Guides
Showtimes:
March 18-May 24: Friday 11:00am (3D) | Sat-Sun 10:05am (2D), 4:00pm (3D) May 25-June 5: Sat-Sun 10:05am (2D), 4:00pm (3D)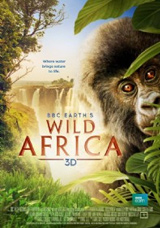 Coming Soon:

Wild Africa 3D

Wild Africa takes audiences on a spectacular journey across, over, and through the magical realms of the wildest continent on earth. Water, the interconnecting force of this enchanted kingdom, serves as a guide, shaping wild Africa and conjuring up life wherever it journeys… travelling above the plains on seasonal winds, cascading along raging rivers or sheltering coral cities. Audiences will be plunged into fantastic places and meet amazing creatures, discovering the fascinating secrets of this incredible world. It's an adventure where you will truly believe the real world is more extraordinary and awe-inspiring than any fiction. Learn More
Running Time 40 minutes | Shown in 3D
Showtimes:
June 3 - Sept 5: 11:00am (Except Friday) | 1:00pm | 3:00pm (Except Sat-Sun)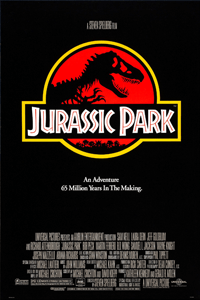 Coming Soon:

Jurassic Park

COSI Presents Jurassic Park – A Science on Screen partnership with Gateway Film Center to look at the science behind the movies. Featuring special introduction by Paleontologist Dale Gnidovec (OSU), Harry Peachey (former Columbus Zoo), and Laurie Miller. In Steven Spielberg's massive blockbuster, paleontologists Alan Grant (Sam Neill) and Ellie Sattler (Laura Dern) and mathematician Ian Malcolm (Jeff Goldblum) are among a select group chosen to tour an island theme park populated by dinosaurs created from prehistoric DNA. While the park's mastermind, billionaire John Hammond (Richard Attenborough), assures everyone that the facility is safe, they find out otherwise when various ferocious predators break free and go on the hunt. Learn More
Running Time 127 minutes | Shown in 2D
Showtimes:
Saturday June 18: 7:00pm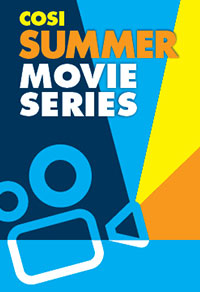 Coming Soon:

Summer Movie Series

This summer bring your family to COSI to see family-friendly, popular Hollywood movies on the National Geographic Giant Screen. With timeless classics like The Princess Bride to new favorites like Star Wars: The Force Awakens, there is something for every movie fan. Each weekend features 2 different films with shows at 7pm and 9:30pm. Tickets are just $5 per person for COSI Members/$6 for Nonmembers, available in advance through cosi.org and at the door (sell-outs are possible).Learn More
Showtimes:
Fri & Sat, June 17 - September 3: 7:00pm | 9:30pm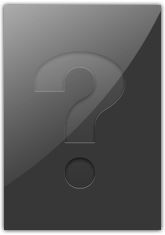 Now Showing:

Teacher's Choice Films

See the film on your choice during your field trip or group visit, including Tornado Alley, Titans of the Ice Age, D-Day: Normandy 1944, Wild Ocean, We the People and many others from COSI's library of award-winning giant screen documentaries. Learn More
Showtimes:
Wednesday - Friday: 9:00am | 10:00am
New 4K Digital Projection System
COSI has the most cutting edge technology in digital projection with the recent installation of 4K projection which creates a larger, sharper, brighter image. COSI can now show the highest frame rate in the industry - 60 frames per second - the next frontier for digital movie making. Come see it for yourself!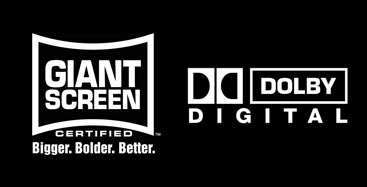 More than Movies
COSI's partnership with National Geographic extends beyond the theater to bring you additional world-class programming and experiences. Watch for National Geographic speakers and workshops, as well as programs co-developed by National Geographic for COSI members and visitors.