Experience crystal-clear images on the biggest digital screen in Ohio
Experience breathtaking images from state-of-the-art digital projection in COSI's John Glenn Theater, home to the Extreme Screen, where 12,000 watts of sound and award-winning films will transport you from outer space to the inside of a water drop.
Annual Presenting Media Sponsor: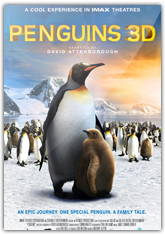 Penguins 3D
The film depicts the fortunes of a young male King Penguin, who returns to the place where he was born and raised. Known as Penguin City, this sub-Antarctic island is home to albatrosses, leopard seals and elephant seals—and six million penguins! Somehow our hero must earn his place among the inhabitants and fulfill his destiny by finding a mate and raising a family.
(Running Time 40 minutes)
Showtimes
Monday & Tuesday: Closed
Wednesday - Friday: 11:00am | 1:00pm | 3:00pm
Saturday: 10:15am | 11:00am | 1:00pm | 3:00pm
Sunday: 1:00pm | 3:00pm | 5:00pm
Special Note: There will be no 10:15am show on Saturday, Nov. 23
Rocky Mountain Express
Rocky Mountain Express propels audiences on a steam train journey through the breathtaking vistas of the Canadian Rockies and highlight the adventure of building a nearly impossible transcontinental railway.
(Running Time 47 minutes)

Showtimes
Monday & Tuesday: Closed
Wednesday - Friday: 12:00pm | 2:00pm | 4:00pm
Saturday: 12:00pm | 2:00pm | 4:00pm
Sunday: 12:15pm | 2:00pm | 4:00pm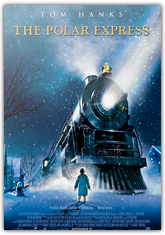 The Polar Express
Watch "The Polar Express" on COSI's Extreme Screen! Come early and enjoy pre-show fun and surprises. Tickets are $8 for COSI Members, $10 for non-Members. Tickets include feature presentation, pre-show fun and activities, hot chocolate and a cookie. Advance reservations are recommended! Click 'Buy Tickets' to get more info and reserve your spot.
(Running Time 100 minutes)

Showtimes
December 13, 2013: 7pm - 10pm
December 14, 2013: 10am - 1pm
December 14, 2013 4pm - 7pm
Heart-pounding digital sound and picture
Newly-installed in 2011, COSI's digital projection system provides incredible color, clarity, and screen resolution. Because it uses fewer components and produces less heat, it is also more than twice as energy efficient as COSI's previous film-based system.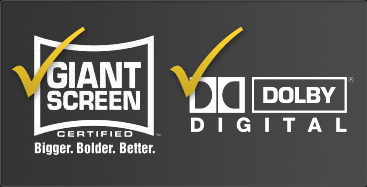 Unbelievable 3D
The projection system isn't the theater's only new addition. The use of circular polarization 3D glasses with selected films means viewers can turn their heads in any direction without blurring the 3D image. COSI's 3D glasses are washable and reusable, making them a green alternative to the disposable glasses used in traditional cinemas.