Science Onstage
COSI's exciting live science shows are included with your admission or Membership. Program schedules are available at the Box Office and Guest Services Desk. Select live shows have limited seating and may be showing seasonally for a limited time.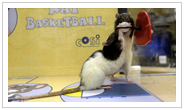 Rat Basketball
Cheer your favorite rat on to victory! COSI's two resident superstars, a pair of Japanese Black Hooded rats, play a thrilling game of one-on-one in this live demonstration of operant conditioning.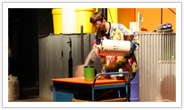 Chemistry LIVE!
Dive into the spectacular side of science with the most breathtaking chemical and physical changes out there in COSI's most explosive show. Will it be loud? Oh, yes!
July 20, 2015 - Sept 7, 2015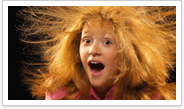 The Electrostatic Generator Show
In this age-old COSI classic, you'll learn how mutual attraction and electrostatic charge can produce a truly hair-raising experience.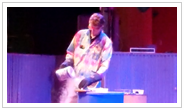 So Cold It's Hot
If you think it's cold outside, come in to the Gadgets Stage for an explosive look at our favorite frozen demos, from dry ice to liquid oxygen. The show climaxes with a three-barreled liquid nitrogen salute, Boom! Boom! BOOM!
Jan 6, 2016 - Feb 28, 2016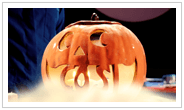 Pumpkin Patch Science
Join our Gadgeteer for a fun and spooky look at all the things that make us think of autumn. Changing leaves, cool weather, and... explosions? Don't forget the flying turkeys and flame-throwing pumpkins!
Sept 25, 2015 – Nov 22, 2015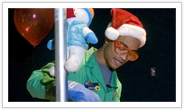 Holiday Lights
Our intrepid gadgeteer takes us on a whirlwind tour of holiday lighting - from the single candle to the electric lamp, with stops along the way for explosions, liquid nitrogen fun, and a reindeer-powered generator that triggers 12,000 holiday lights!
Nov 25, 2015 – Jan 3, 2016