Adventure will be closing permanently on January 1st, 2017. Adventure is like nothing else. Dark, foreboding, and elusive, Adventure: In The Valley of the Unknown is an entirely self-contained, mysterious world inside COSI. Step inside and you are transported to another place and another time: a remote island, shrouded in darkness, where remnants of an ancient culture guard a secret that only you can unlock. Limited tickets and times available, please see a Box Office associate for details.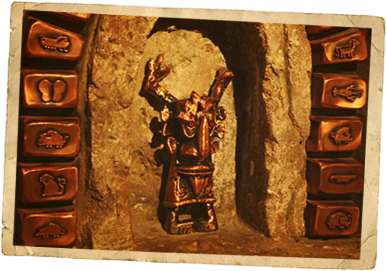 Begin at Base Camp
"As you may have heard, remarkable discoveries have been made in this lost valley…," says your expedition's guide, a member of the famed Explorers Society, at the Outpost as you prepare to enter the Valley of the Unknown. Just recently—shortly before her untimely demise—Society member Miss Eva Snodgrass made a startling discovery: the Valley's Great Statues could be brought to life! Could they help you reveal the valley's secrets?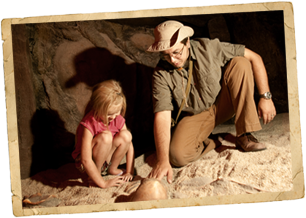 Navigate the Maze of Reason
Uncovered with the excavation of the north wall of the valley, only about 20% of this complex structure has been revealed. Explorers have determined that the Maze of Reason was constructed as homage to The Spirit of Reason, also known as B'Raz-Oa. Base Camp B, located at the entry to the Maze of Reason, documents the Explorers Society's failed attempts to conquer the maze. So sad.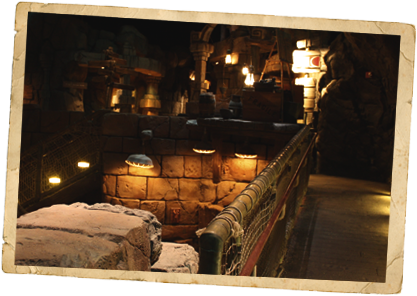 Unlock the Observatory of Knowledge
Largest structure in the valley, the Observatory of Knowledge rises from the Well of Questions. Little is known about this mysterious building. It appears to have been built in stages. Recently the lowest section has been breached, yielding P'Lunk—The Spirit of Questions. Despite its best efforts, every attempt made by the Explorers Society to open the Observatory has failed—as yet.